Running towards the finish line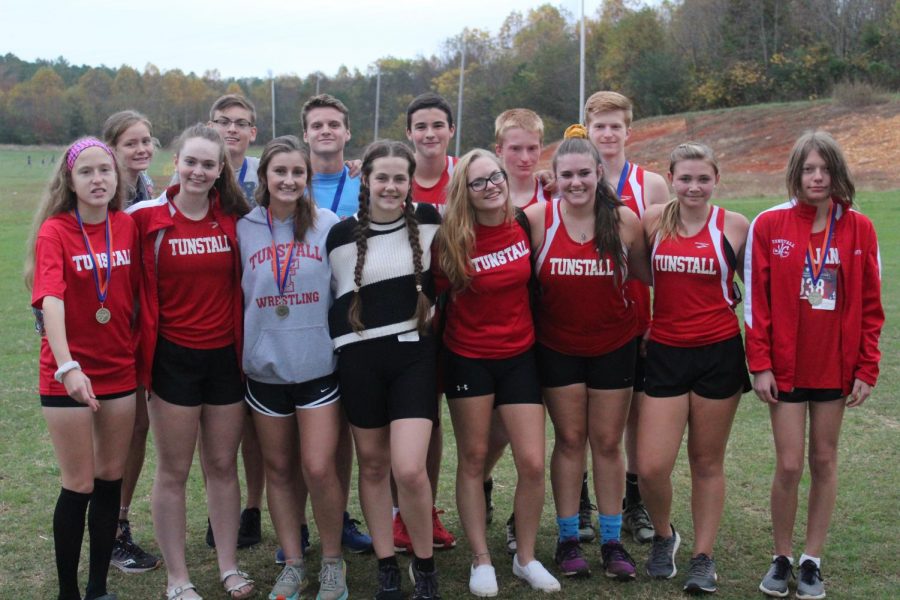 Tuesday, October 29, Tunstall's Cross Country team traveled to the Smith River Sports Complex to compete in the Piedmont District competition. For this particular meet, the top 7 members of the team raced first, then the alternatives raced second. THS runners made the fight worth it to go to Bristol next week to run in Regionals. 
The boys finished in the runner-up spot, nearly bringing home the championship. There were 3 runners to place and receive medals, including Ashton Weaver, coming in 4th place, Charles Hearp in 5th, and Evan Adkins in 15th place. 
"I'm excited to have one last race of the season with the team and run a new course," said junior Stanford Wellson how he feels to be going to Regionals. Running a 22:07 he came in 27 out of 34.
"It's my last ride and I want to go out with a bang," said senior Evan Adkins said. After running for the past four years, coming in 15th place with a time of 19:37, Evan is excited to end his high school running career in Bristol.
Tunstall girls finished 3, just 5 points behind the runner-up spot. Three runners received medals: Sophia Hearp, coming in 3rd place, Abby Eades coming in 13th, and Brittany Dalton in 15th. 
"It makes us feel accomplished and excited to race against new competition," said junior Savannah Reid. With a time of 25:54, Savannah is ready to face the best in the region next week. 
"I'm excited to sleep in and miss school which will hopefully make my performance better and let me be able to PR [personal record] in the last race of the season and celebrate with my team after," said Sydney Mahoney (11). Sydney placed 21 out of 35 girls with a time of 27:29.
"I'm very excited to go to Regionals, as much as I'll sleep on the bus, I hope to get the PR I've always wanted and to celebrate with my team later on," said freshman Sophia Barker. Coming in 28th place with a time of 30:36, Sophia looks forward to running in the future with the team she loves.
In the alternative race, many of our own runners had personal best times, including Matt Ross, Sierra Lightfoot, Katie Tuck and Sarah Gato. 
"I'm so happy to finally PR this season, I was straight sobbing for at least thirty minutes after I crossed the finish line. I've been waiting all season for this and it's so amazing that it happened on my last race. It was a perfect end to the season," said sophomore Sarah Gato. After suffering from shin splints and a lack of motivation, she finally got the time she worked for on the last race of the season. 
"I'm excited to take my XC family to a new place, to run at their peak performance, with personal best times and to spread the greatness that Tunstall High School has long developed in sports," said Coach Michael Yates. 
THS will travel to Bristol, VA next Wednesday, November 6th to compete in Regionals.
About the Writer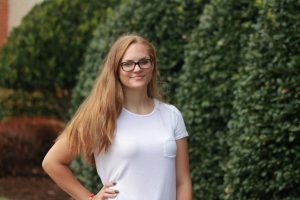 Julee Myers, Copy Editor
Julee Myers is an energetic but also incredibly laid back and relaxed person. This is her second year on the Trojan Messenger staff but definitely not...