All about Hello Kitty
Hello Kitty has been around for a long time (48 years to be exact.) She was first created in Japan in 1974, but she didn't first appear until 1975, where she is seen on a vinyl coin purse, sitting in between a bottle of milk and a goldfish bowl. She is seen as a symbol of friendship.
 A lot of students at Tunstall are quite obsessed with Hello Kitty, including ninth grader Malia Carroll. Malia likes Hello Kitty because of how cute she is and the fact that she reminds Carroll of her childhood. "She's really cute and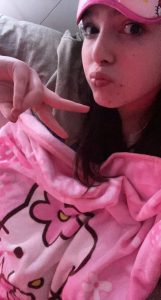 aesthetically pleasing and I would say that I'm eight out of ten obsessed with her," said Carroll. Her favorite item that she has that is Hello Kitty themed is her phone case. 
Another student that loves Hello Kitty is Che'Bria Crowder who is in the ninth grade. "I like her because she's super cute and when I was younger my whole room was Hello Kitty themed," said Crowder. 
Hello Kitty's family includes her twin sister Mimmy and her parents Mary and George, who she calls Mama and Papa. They were all introduced in 1976 just a year after Hello Kitty herself. Next, they introduced her boyfriend Daniel in 1999. He is known as Dear Daniel or Daniel Star.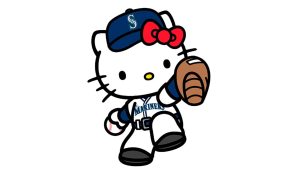 Hello kitty is seen in all different ways. There is a happy birthday one, cowgirl one and even a baseball one. She is also seen on a lot of items like makeup products, stuffed animals, and there are even different kinds of puzzles with her on them. Hello kitty is a worldwide name and there are many versions of her that are for everybody.