Trying out the latest addition to Craghead Street: Mucho
Many new restaurants have been opened downtown in recent years. I love the fact that downtown Danville is being revitalized into a thriving area.
 Mucho Taqueria and Tequileria opened downtown in March. It is located on 530 Craghead St Suite 100, Danville, VA 24541. The hours of Mucho are Sunday through Thursday, 11 a.m. to 10 p.m., and Friday through Saturday, 11 a.m. to 12 a.m. The outside of the restaurant is a tan color with torches lining the windows of the restaurant.
 The menu consists of many different types of tacos, such as slow roasted chicken, pescado, carnitas, chorizo, shredded beef, black bean, portobello, potato, and breakfast. I ordered the shredded beef taco and it was delicious.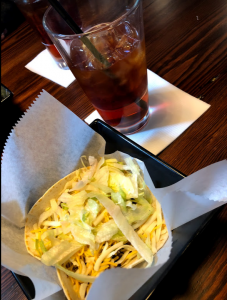 Mucho also has quesadillas, nachos, and desserts. The nacho dish is a pretty big size, so I would suggest sharing with a friend.
For dessert, I ordered the Oreo churro, which is filled with cream, and it was also delicious. It is the perfect size to share with someone.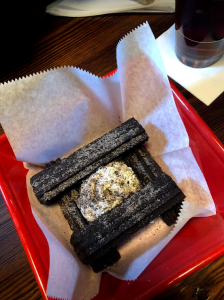 The prices are pretty reasonable. A taco is $3.25, so after ordering that, a drink, and splitting a dessert, my meal was around $8.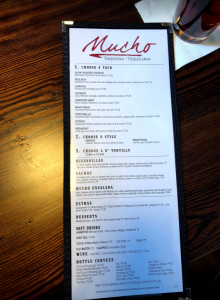 For picky eaters, Mucho might not be a good choice because there isn't a wide variety of foods to choose from.
However, the service at mucho was fabulous. I went during lunchtime on a weekday and it was not a long wait at all. Also, after ordering our food, it only took a couple of minutes for it to come out.
 The restaurant is a relatively small size so it fills up fast. There is a bar on one side of the restaurant and booths on the other side. The design of Mucho is cute and unique.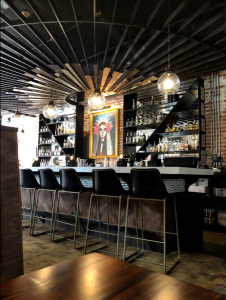 Mucho is a great restaurant for date night or just hanging out with friends and family. Mucho is a very casual environment, so you don't feel like you need to dress up super nice to eat there. Overall, Mucho is a great and enjoyable place to eat.
About the Writer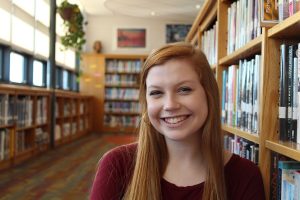 Allison Crank, Social Media Manager
Allison Crank is a senior at Tunstall High School. This is her fourth year on the Trojan Messenger staff. She loves Jesus, dancing at the Meredith Gravely...