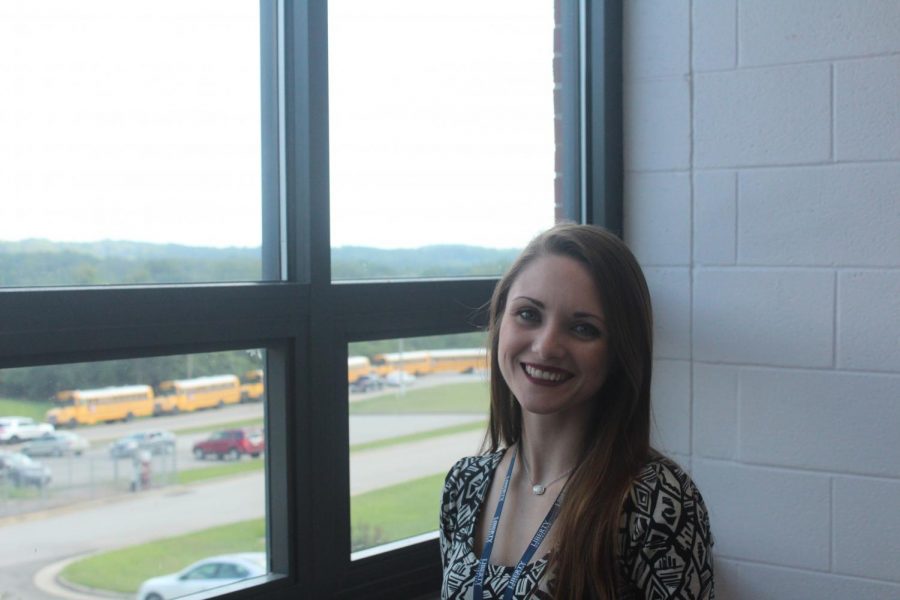 Welcoming the newest faces on the block: The Teachers of Tunstall
As THS readies itself for the 2018-2019 school year, it's time to shine a light on the new faces we are welcoming. While some may be familiar, and others less so, it's always important to get to know the people willing to teach and lead the next generation.
New to the gracious THS ranks for the 2018-2019 school year is guidance secretary Mrs. Lori Moore. Mrs. Moore was a student of Liberty University, as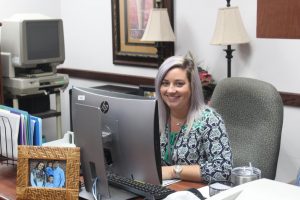 well as our own local Danville Community College. She can be found organizing transcripts and helping students with their Graduate of Merit hours; as well as general help for our dedicated guidance officials. In her spare time, she enjoys spending time with her children and step-children.
Also new to the B-wing is College Guide Ms. Katherine Faunce. Freshly graduated from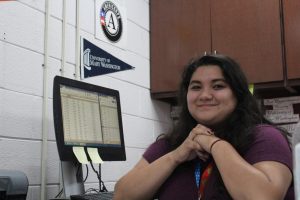 UVA, her mission is to help prepare students for life after school. Whether it be scholarships, college choice, SAT help, college applications, or essays, Ms. Founce is here to help both seniors and underclassmen with all their post-education needs.
One teacher many of our students will recognize is the new-edition of English teacher Mrs. Sandi Rossman, who formerly taught at the nearby TMS. Transferring up to THS because she was hoping to expand her horizons, Mrs. Rossman is ecst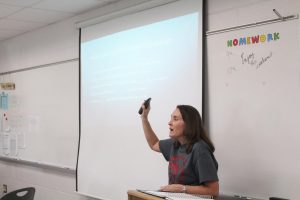 atic to teach subjects such as Shakespeare, as well as other more expansive literature. Although the new schedule and absence of all her regular colleagues is hard to acclimate to, she thoroughly enjoys teaching "the best students in the county."
Another familiar face in the THS workplace is the now-official Mrs. Olivia Ingram. Mrs. Ingram is an extremely passionate student of history who enjoys songs and scripts of different time periods. After graduating from Liberty University, she became a substitute-teacher for the county before transitioning into being a student teacher under Mrs. Jennifer Watson. Although it is an overwhelming feeling to be in only her first year of licensed teaching, she is not only grateful for her new friends and colleagues helping her, but also is simply excited to help her students grow and learn. Above all else, she just can't help but thank her "Mama Jenni."
The final installment to our new teachers is Spanish teacher Mr. West, wanted to help THS after Mrs. Pam Ayuso sadly passed away earlier this year.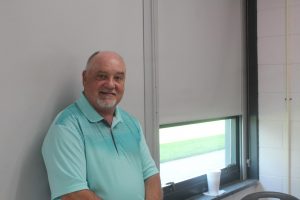 It has been 10 years since West stepped into a classroom as a teacher. He's been a dedicated teacher, lending his hand to DCC, Chatham High School, and our own THS. He attended Utah and South Carolina University. More than anything else, he loves to teach students about the importance of foreign languages and the impact they can have on their individual lives. Between traveling, (to most of the Spanish speaking countries, no less), and spending time with his sons, Mr. West loves to play tennis, ping-pong, and badminton.
With the year beginning yet again, THS welcomes the students new to its halls, as well as the teachers new to its classrooms.
Donate to Trojan Messenger