Trojans close out regular season with a win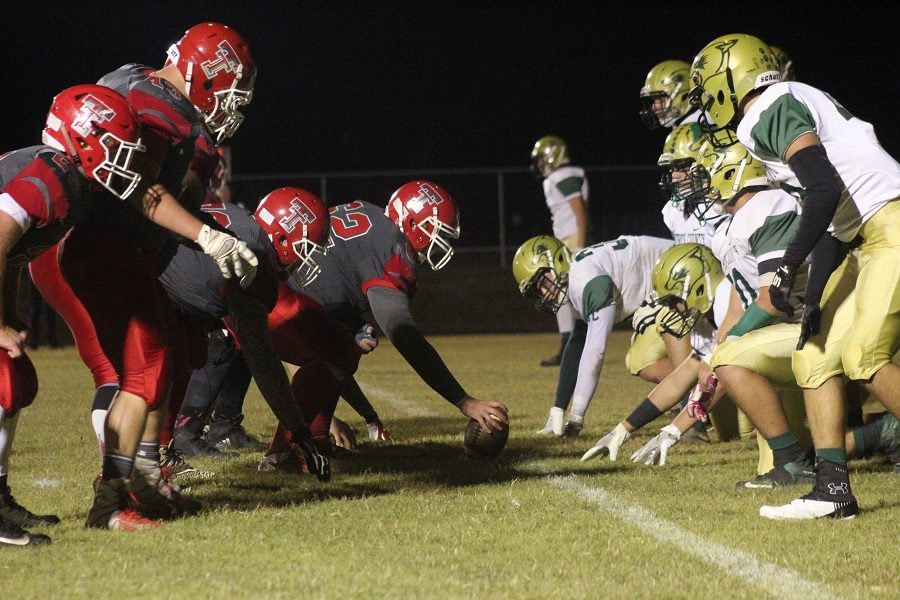 On Thursday Oct. 25, the Trojans defeated the Patrick County Cougars 29-7 to bring their record to an impressive 6-3. The Trojans' Senior Night victory was fought through both the intense cold, as well as the challenge of the game being scheduled a day earlier than expected due to rain. 
Within the first 10 minutes of the first quarter, the Cougars scored a touchdown starting the game off with a score of 0-7. However, the Trojans did not let the Cougars enter the end zone anymore during the night. The team then responded with their own touchdown, senior Grayson Hardy ran a touchdown the very next play. However, a missed extra point attempt by senior Zach Mensavage left the score at 6-7 for the first quarter.
 After an intense drive down the field to the four yard line, the Cougars fumbled the ball with recovery by senior Tony Johnson, who ran it back a staggering 96 yards for the Trojans' second touchdown of the night.
Following numerous interceptions, fumbles, and flags shared between both teams senior Zach Mensavage scored a field goal to end the second quarter 16-7.
The second half started strong, as Grayson Hardy intercepted a pass by the Cougars, which was capitalized by Clay Hardy scoring the Trojans' third touchdown of the night. Only five minutes after bringing their lead up 23-7, the Trojans scored yet another touchdown as Aaron Cook's interception lead Grayson Hardy to score his second touchdown of the night.
The adept defense shown by the Trojans lead the game to end strong on their 29-7 victory. 
"We had good team effort. I'm just glad we did as good as we did tonight. I'm hopeful we'll be having the home-team advantage next game," said Ethan Broyles.
The Trojans will face off against Franklin County next Friday, Nov. 2. at 7 p.m. 
About the Writers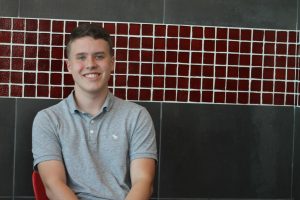 Noah Barker, A&E/Opinions Editor
Noah Barker is a junior taking part in his second year at the Trojan Messenger. Outside of school, Noah Barker can be heard at any point in a three-mile-radius...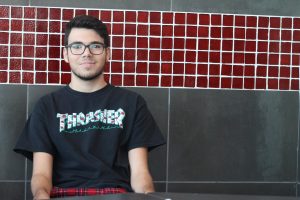 Joseph Costagliola, Social Media Manager
Joseph Costagliola is a junior and first year journalism student. He attends Piedmont Governor's School and is constantly stressing about his academic...