Giles' life as an employee and AP student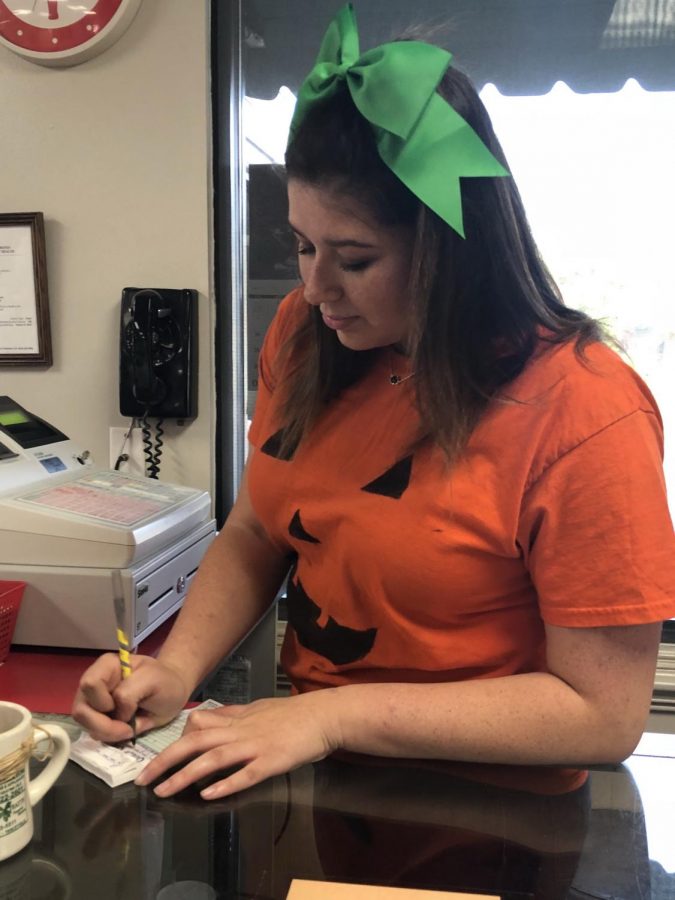 Many upperclassmen participate in different activities after school, or even have jobs. Senior Caitlin Giles is currently in the top 10 of the 2019 class. Not only does Giles take numerous AP classes, but she also works roughly 3-4 days of the week at Rubens Too.
The three main days she works are Monday, Wednesday, and Thursday, so balancing homework and a job can be tough on her.
Caitlin's AP background consists of AP Language, AP Literature, AP Biology, AP U.S. History, AP Government, and AP Calculus. Giles will also be taking 4 AP classes next semester: AP Literature, AP Human Geography, AP European History, and AP Chemistry.
Taking these AP classes will allow her to achieve her goal in majoring in Anthropology.
"I really like history, but I didn't want to major in it and I also like traveling. I feel like Anthropology with a focus on Archaeology would be the best plan for me. Also, being able to discover new things about the past, while in different places, seems really cool."
Giles has worked at Rubens Too for a year and a half now. Caitlin indicated that working there is appealing because it is a very relaxed atmosphere. They are not too strict on dress code, so Giles wears jeans, a t-shirt, and tennis shoes.
She enjoys working there because it has given her the opportunity to build stronger relationships and meet new people.
"My customers always have advice or funny stories; most of them are regulars."
Caitlin was inspired to work at Rubens Too because she felt she needed to become more independent. Now that she has worked there for over a year, she has noticed growth in her life and has experienced a glimpse of "adulting."
Because she has had this experience, Giles expressed she cannot wait to go to college and live independently on her own. "I don't ask my mom for money nearly as much as I used to. It allows me to save and spend more freely," said Giles.
Working at Rubens Too has given Giles more self-determination and she has developed confidence in talking to new people.
"I've learned how to be patient and I have gained a better ability to talk to strangers," said Giles.
Before working there, Giles indicated that she was not always the "talkative" type, but now she enjoys seeing new faces.
Giles expressed that she is not very good at time management and procrastinates often, so being an employee on top of an AP student can be very stressful. Because of her busy schedule,with balancing work and school, she feels she has become more equipped for the college lifestyle.
Many college students have not had experience in the work environment, but Giles feels that because of working and taking AP classes, she is now qualified to be a college student.
Her minimal amount of homework usually takes her anywhere from 2-3 hours. "I try to do as much as I can in school, occasionally on my break, and when I get home. Sometimes I do it a few days before it's due, if it is assigned earlier," said Giles.
On heavy homework nights, Giles will stay up during late hours of the night, in order to complete assignments. The way she makes it through most days is either a cup of coffee, or chick-fil-a breakfast. "I can always count on chick-fil-a chicken minis to make my day brighter."
About the Writer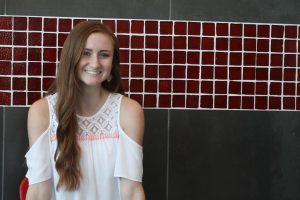 Faith Snead, Reporter
Faith Snead is a senior and this is her first year on the Trojan Messenger staff. She is involved in the Interact, Beta, SCA, and FCA clubs. She is also...