Analyzing the 2018 midterm elections
November 6, 2018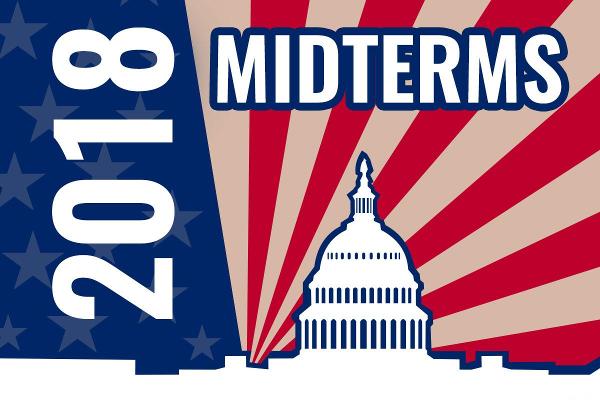 Contrary to what a majority of Americans think, their vote matters. Democracy matters; however, democracy does not work unless the participants are prepared and informed.
This is a government by the people and for the people, so it is the responsibility of the citizen to take upon themselves the issues which affect all Americans. The midterm elections of 2018 have become one of the most important in modern history. As the Trump administration is just two years away from its possible second term, the Democrats are doubling down on these midterm elections to take Congress from the defending Republicans.
Every vote, debate, and decision made in the micro is just as important in the macro. This is to say that whether it be local, state, or federal elections, every decision is just as important and influential as the next. The commonly accepted view of non-presidential races being unimportant does not hold up when everywhere is the battleground and the nation needs a direction.
Of all the midterm elections this year, no other has been as closely attended to as the race for Texas Senate. Beto O'Rourke, an El Paso native Democrat, is facing Ted Cruz, the junior Republican senator. While Texas is an almost impenetrable Republican stronghold, the gaining popularity of O'Rourke has made the race incredibly captivating to watch. If Cruz is defeated, the Democratic Party would have flipped a seat in the largest Republican state in the nation, as well as create a possible swing state.
However, what could be the more plausible swing state is Florida.
The narrow victory for Trump in the previous presidential election has left many Democratic Party members to focus energy into desperately swinging it into their favor. As Democrat Andrew Gillum challenged Ron DeSantis in hopes of usurping the governorship from the Republican party, DeSantis caused controversy by saying he did not want Florida to "monkey this up."
This is especially controversial as Gillum would be the first black governor of Florida if elected. Even more important is the race for governor in Georgia. Where, if Democrat Stacey Abrams defeats Republican Brian Kemp, they could elect the nation's first black female governor.
As predicted due to the last presidential election's status as a non-majority win, many states are voting on laws concerning state and national voting. In addition, there are also many laws concerning ever-important topics, such as marijuana and abortion, being voted on.
Marijuana legalization is also being voted on in North Dakota and Utah, even though it is currently illegal on a federal level. West Virginia and Oregon are both voting on an amendment that would limit Medicaid supported abortion. Even though these states and these people are not directly in connection with Virginia, what happens in America is for all Americans to care about.
In Virginia as a whole, things have been a bit incendiary.
The race for the Senate between incumbent Democrat Tim Kaine and Prince William County Board of Supervisors Chairman Corey Stewart has seemingly exploded as a microcosm of newer and older ideologies clashing in a political arena. Corey Stewart, a self-proclaimed 'Southerner' from Duluth, Minnesota, has been associated with many less-than-politically-appealing members of alt-right, anti-Semitic, and white nationalist groups. Men like Jason Kessler, main organizer of the infamous "Unite the Right" white supremacist rally, or Paul Nehlen, prominent Wisconsin white supremacist and anti-Semite. This is in contrast with Tim Kaine, current junior Virginia Senator and former Democratic nominee for the Vice Presidency alongside Hillary Clinton. Kaine is a hardline detractor of President Donald Trump, while Stewart has been vocal of his alliance with Trump.
It has become increasingly an 'us and them' issue; bipartisan cooperation is becoming more and more scarce, and the Virginia Senate race heated competition has outlined the growing divide between the left and right sides of the aisle. Kaine vs. Stewart has become a greater allegory for the nation's political status
All in all, this Senate race has outlined the growing partisan dichotomy in politics in the last few years since Trump's election has sparked further national debate and scrutiny in political landscapes.