Lending an ear to 5 underrated voice actors
November 7, 2018
When people think of famous voice actors, the names that usually come to mind are performers such as Mel Blanc, Tom Kenny, and Steve Blum. While actors such as them have every reason to be as recognized as they are, there are many talented people, whether they be fresh faces or seasoned veterans, that seem to fly under the radar.
Every actor has a unique quality to them, but in the incredibly competitive nature of the world of voice-over, it can take time to get those qualities noticed. Time should always be taken to give some light to the underdogs, and these five brilliant talents are voices audiences should always have their ear out for.
5. R. Bruce Elliott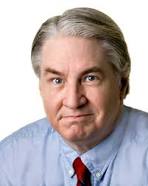 Getting his start back during his high school and college days, R. Bruce Elliott's voice acting career really kicked off when he landed the role of Richard Moore/Kogoro Mouri in the long-running anime series "Case Closed". Since then, he has had a very fruitful career with the anime distributing company Funimation, with some notable roles including Captain Ginyu in Dragon Ball Z, Makarov Dreyar in Fairy Tail, Basque Grand in Fullmetal Alchemist, and he has provided narration for shows such as Sgt. Frog and Space Dandy. The latter show is a particular highlight of Elliott's career, as the narrator of Space Dandy is very memorable and unique. He interacts with the main characters, pokes fun at some of the more ridiculous elements of the plot, and is a hilarious source of dry wit all throughout the show. The role shows Elliott's knack for comedy very well, while doing very well at actual narration at the same time. Elliott is also a good pick for playing older characters with lots of experience. One particular example of this archetype is Makarov from Fairy Tail, where Elliott does a great job at bringing out his wise nature, while also nailing his quirkiness and battle scenes. R. Bruce Elliott has a very distinct presence in many of his performances, which has certainly helped continue his ever-growing list of anime roles.
4. Adam Howden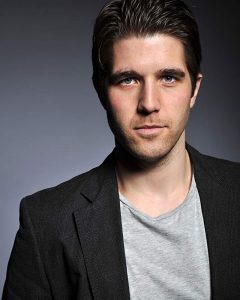 Based in the United Kingdom, Adam Howden started his acting career in the early 2000s with theatre and commercial voice-over, but it wasn't until 2011 when he received two roles which would greatly increase his popularity in the world of video games. Those roles were Anders in Dragon Age 2 and Shulk in Xenoblade Chronicles. Luckily enough, he also portrayed the character of Tintin in the game adaptation of the film The Adventures of Tintin: The Secret of the Unicorn the very same year. With these three notable roles under his belt, Howden then proceeded to land many more jobs within U.K.-based voice projects, and he even came back to voice Shulk in Super Smash Bros. for Nintendo 3DS/Nintendo Wii U, Xenoblade Chronicles 2, and the upcoming Super Smash Bros. Ultimate. It is Howden's performance as Shulk that perfectly defines his best trait as an actor: he always sounds incredibly passionate. In Xenoblade Chronicles, Shulk goes through a lot of hardships on his personal journey for vengeance, and Howden's performance is one of the main driving factors of wanting to help Shulk complete that journey. His moments of angst and despair never sound forced or fake, managing to make the player sympathize with Shulk without thinking he sounds whiny. Howden also shines during Shulk's dorkier moments and battle screams, one particular yell in the beginning of the game being enough to send chills down somebody's spine with how anger-fueled it is. It's a shame that U.K. recorded video games aren't more mainstream, as it would be fantastic to see Adam Howden in more productions of any kind.
3. Dave Fennoy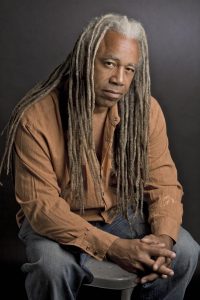 Defined by his distinct voice that is both booming and smooth, Dave Fennoy's acting journey began in the early 90s, where he was fortunate enough to voice some background characters in animated shows such as Sonic the Hedgehog and Darkwing Duck. He's since been very prolific in video games, performing characters such as Nick Fury in Ultimate Spider-Man, Lucius Fox in several Batman video games, Rodin in Bayonetta, and Lee Everett in The Walking Dead. There are two very different but very outstanding performances from Fennoy that show off his acting skills perfectly: the aforementioned Lee Everett and Pong Krell in Star Wars: The Clone Wars. Fennoy's performance as Lee is nothing short of emotional, as he brings so much depth to the character that wouldn't have been there with any other actor. Throughout The Walking Dead, Lee must take care of a young girl named Clemintine (voiced by Melissa Hutchison) and the chemistry between them is believable, fun to watch, and absolutely heartwarming. Lee also gets very violent trying to protect Clementine, and Fennoy is great at portraying his rage and passion during these moments. This rage is also seen in his performance as Pong Krell, a villainous Jedi Master. During the story arc he appears in, Krell shows major hostility towards the clone troopers (all voiced by Dee Bradley Baker), and his orders can all basically be equated to suicide missions. Like Lee with Clementine, the exchanges between the Clones and Krell are excellent, only this time, the chemistry is very negative. With every line delivered, the viewer can feel the sociopathic and sinister nature of Krell from a mile away, and Fennoy is brilliant at making the audience hate this character, especially when his true motives are revealed. Dave Fennoy brings a ton of character to all of his performances , and with him continuing to appear in many big-budget projects, it won't be long before he adds more well-remembered characters to his resume.
2. Keith Ferguson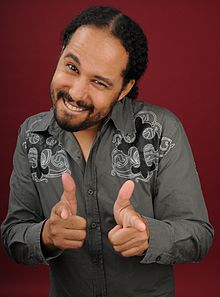 One of the most versatile voice actors working today, Keith Ferguson has appeared in many well-known projects over the last two decades, particularly in western animation. His first major gig being a sound-alike for Keanu Reeves on a radio spot, Ferguson has gone on to portray many recognizable characters, including Bloo from Foster's Home for Imaginary Friends, Lord Hater in Wonder Over Yonder, Reaper in Overwatch, and Marluxia in the Kingdom Hearts franchise. Looking at all four of these character's radically different personalities and vocal tones shows that Ferguson's range is something to behold. When getting used to identifying voice actors, there's usually things like speech patterns that can be caught in an actor's performance that can make them be recognized. With a listener with well-trained ear, this can happen even to performers with the biggest ranges. This is not the case with Ferguson, however, who might as well be described as a vocal chameleon, making every one of his characters sound distinct while still sounding believable and entertaining. One character type Ferguson is very good at playing is villains. All of his deliveries as Lord Hater are hilarious, perfectly bringing out the character's over the top evilness. His performance as Marluxia is the exact opposite, having a very calm and sinister way of speaking, showing the character's manipulative nature very well. His performance as Mr. Sinister sort of combines these two, having many intimidating moments while also providing some humor when being embarrassed by Deadpool. Ferguson is even a solid impressionist, filling in for actors like Harrison Ford and Owen Wilson in various projects. Keith Ferguson still has a strong career, just last year receiving the role of Flintheart Glomgold in Ducktales, and audiences can only anticipate what kind of character he'll play next.

1. Brianna Knickerbocker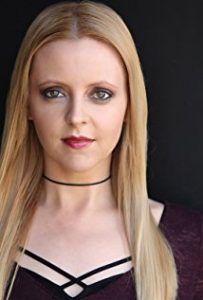 One of the best rising talents in the voice-over industry today, Brianna Knickerbocker is certainly making a name for herself with some of her most recent roles. Originally pursuing a career in fashion, Knickerbocker got her big start in the world of anime voice acting when she was cast as Chisaki Hiradaira in A Lull in the Sea. 2015 was a very good year for her, as she also landed the roles of Akane Awakusu in Durarara!! X2, Itsuki Inubozaki in Yuki Yuna is a Hero, and Elaine in The Seven Deadly Sins. Knickerbocker's claim to fame is her very sweet and soothing voice, which gives her the ability to play shy characters very genuinely. Any character she voices is guaranteed to be more likable and endearing without being seen as too sappy. Knickerbocker is another actor with a very impressive range, and her work in the Fire Emblem video game franchise greatly shows that fact. Throughout the series, she plays Sakura, a very shy young girl; Charlotte, a flirtatious younger woman; and Est, a very happy and upbeat teenager. All three of these characters are very distinct in how they speak, so much so that it might take the ear a minute to register that it is the same woman doing all of them. Charlotte is an especially impressive performance from Knickerbocker, as she manages to balance out the character's manipulativeness and her potential for kindness, all the while juggling her damsel act and her true tomboyish nature during battles. This franchise shows off Knickerbocker's ability to make all of her characters memorable in their own way, while also having them all be incredibly well-acted out. While Brianna Knickerbocker doesn't have an endless list of roles yet, there is a definite bright future for this budding talent.
While voice over may not be as noticed by some mainstream audiences as live-action acting is, things are slowly changing for the style of performing, and it's thanks to actors like these five giving fantastic performances to praise. Whether it's Adam Howden's battle cries or Keith Ferguson's unbelievable range of voices, any vocal performance takes a lot of hard work, no matter how short or long it lasts. So look out for these five talented artists in other projects, along with many other underappreciated actors, because they're working their throats off to bring these amazing characters to life.