Feeling the power of a posthumous release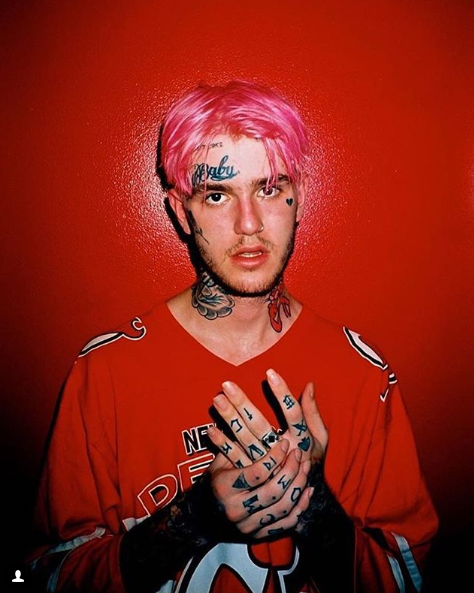 When I woke up for school on a cold morning in November, I proceeded to follow my morning routine as normal. I woke up, put on my clothes, the usual. Then I checked twitter, as I do every morning, and saw the headlines. Over three million people were all tweeting about this artist called Lil Peep. So I scrolled through the tweets and read about how he had, unfortunately, died of a drug overdose. I had heard of the artist before, but decided to pay my respects and check out some of his music.
The very first song that I heard was "Star Shopping," an emotional stream of consciousness about how someone in a failing relationship has no energy to continue. This song came to me at a time in my life where I could relate. I felt as if this artist was speaking to me.
And I wasn't even able to ever get to know him.
As I discovered more of his music, a project that particularly stuck with me was his first and only full length album released at the time of his passing: Come Over When You're Sober Pt. 1.
The album dealt with how Lil Peep constantly found himself in losing battles be it relationships, inner demons, or just the hardships of living life in the 21st century. It was an album that me and a plethora of other fans enjoyed, both before and after his passing. However, one question in particular kept crossing my mind as I geared up for another listen of the project.
What does this "Pt. 1" mean, and are we ever going to see a "Pt. 2"?
Well, in mid-October, my question was finally answered: the answer was yes. Lil Peep's family, who have control of all of his official social media and licensing, announced that Come Over When You're Sober Pt. 2 would be released on November 9, 2018. A ten track project to serve as a farewell from a person I had just begun to know.
In the weeks leading up to the realize, some tracks were officially released ahead of time. These tracks were "Cry Alone," "Runaway," and "Life is Beautiful." All three of these songs deal with how cruel and hellish life can be, represented in themes of isolation, depression, and resentment.
Also in this time, a long awaited collaboration between Lil Peep and the late XXXTENTACION was released, "Falling Down." The track itself was nothing special, but it stood for something much larger: commemorating the beautiful careers of two amazing artists who have touched and empowered the masses.
I was sure to listen to the rest of the full length album as soon as it came out. The opening track is an extremely powerful and emotional ballad, "Broken Smile," where Peep tells a story of how he let someone that he truly loved escape from his life.
As the album continued, the emotion cascaded. These songs aren't poetry in lyrical format, but they're real. Peep is able to vent his common frustrations and contempt about the world in a way that's both comforting and relatable.
I never knew him, and yet he's always been there for me, and everyone and anyone else who needed him.
This album was a lot of things for more. It was sad. It made me happy to hear his voice again. It is infuriating that he is gone so soon. I think the real reason this album was released was so his fans could finally experience closure: a closure I did not know I would need.
About the Writer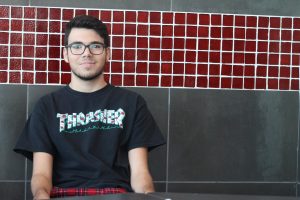 Joseph Costagliola, Social Media Manager
Joseph Costagliola is a junior and first year journalism student. He attends Piedmont Governor's School and is constantly stressing about his academic...