Kanye West: Descending from king to jester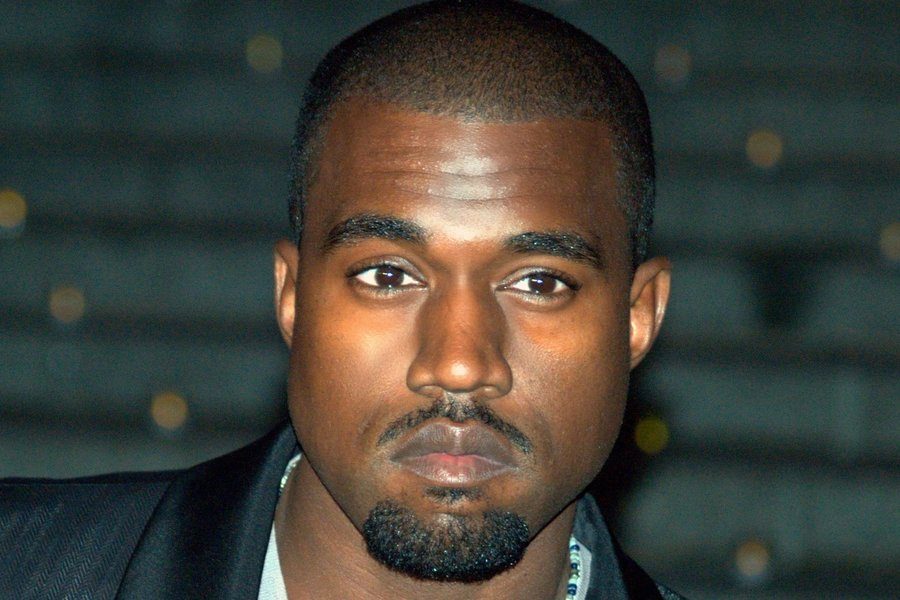 After a puff of red smoke and a twitter screen had appeared, Kanye began to speak as if people were listening. Scarily enough, people were listening.
What many thespians would refer to as "yeezy season" has spiraled past the point of the usual hilariously-out-of-control social media explosion and into a frenzy of foot-in-mouth syndrome for Mr. West. Between his endorsement of Donald Trump and his many questionable political statements about black history and slavery, it can be assumed that the hamster at the wheel in his brain lost all reasonable control in 2018. Getting the world's attention just to unashamedly ruin one's public perception is a horror show that, unlike Kanye's version of slavery, his fans had no choice but to look at in horror.
To Yeezus's fans, this album cycle to promote his five Wyoming Sessions albums started only subtly off; after all, he did meet with Trump late last year to discuss policy and personality. However, the amount of coverage picked up by this decision furthered this area of exploitable controversy so much so that Kanye must have not felt the need to hit the brakes. While many may see Kanye as completely psychotic or anti-logic, more familiar attendees to Yeezy-land recognize his logic just skipped a beat.
And by that I mean hundreds and hundreds of beats.
Before Kanye was a center of laughter, criticism, and ridicule from this album cycle, he was a more level-headed jester. Before releasing "My Beautiful Dark Twisted Fantasy" in 2010, Kanye infamously interrupted Taylor Swift's VMA acceptance award in 2009 and declared Beyonce Knowles-Carter should have one. In 2013, he went on a rant on a morning radio show about the failures of the Obama and Bush presidencies; not to mention saying George Bush did not "care about black people" in 2005, while trying to garner donations for Hurricane Katrina victims. Both of these incidents were also "coincidentally" before major album releases.
Due to a never-ending string of best-selling and acclaimed albums, beginning in 2004 with "The College Dropout," Yeezy has remained afloat through his own storms of controversy. Even if someone might not agree with his declaration of Bill Cosby's innocence that coincided with him releasing 2016's "The Life of Pablo," there was a more than likely chance that the hype would crack their newfound disloyalty. However, this most recent storm has broken even his most hardened of fans down to the most disloyal of twitter bystanders. His 2018 solo album, "Ye", was also considered by some of his fans to be a disappointing release, which did not seem to help soothe their aggravated attitude toward Mr. West.
What was once a man who could say anything, but still get double the numbers of his competition turned into a man picking up the pieces after that theory was finally pushed to its limits.
After more public outbursts, including a rant on being a Trump supporter after a mediocre SNL performance, he quickly disavowed all political connections he had and chalked up his irrationality to being "off his meds," and being  "lied to."
Nothing snaps Kanye into place faster than the chance his sales might actually be hurt. He then moved the release date of his mysterious upcoming album "Yandhi" twice and left his fans to wonder if they were getting duped once again. As Kanye is no stranger to fake projects, it was frustrating, but it was a familiar frustration. 
It is quite relaxing to know that one of my favorite musical artists is now taking things more seriously, or rather, as seriously as he usually does. As a Kanye stan, it was understandably painful to sit through all of his ramblings just to get a mere 20 minute solo album, but that was always the magic of Kanye. Much like his wife, Kim Kardashian West, he is almost made to live in a constant state of reality TV. Everything he does, from his music, to his merch, to his ramblings, to most anything that involves Kid Cudi, has been permeated with his chaotic superiority complex.
Being a fan of this guy is like watching the toddler who was given nuclear codes jump up and down on his keyboard from the next town over: I don't know if I am blowing up, but it is only a matter of time until he does.
About the Contributor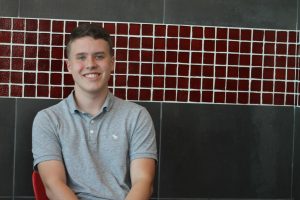 Noah Barker, A&E/Opinions Editor
Noah Barker is a junior taking part in his second year at the Trojan Messenger. Outside of school, Noah Barker can be heard at any point in a three-mile-radius...