Danville businesses plans for closing
December 18, 2018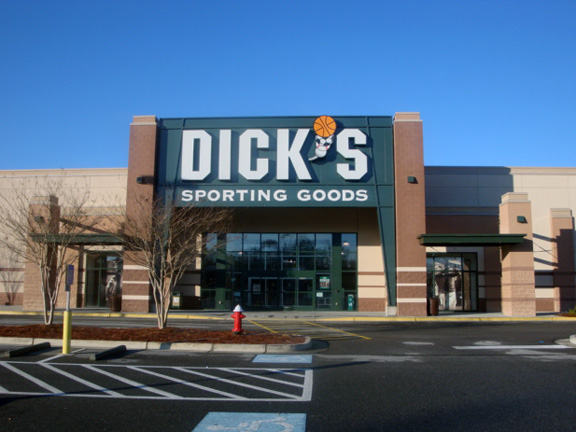 https://stores.dickssportinggoods.com/va/danville/396/
In recent months, Danville has been losing retail businesses. This year several chain stores have decided to close up shop in Danville. Last week, two more retail businesses announced they will be following suite by the beginning of 2019. The first to be closing is Dick's Sporting Goods and the other is Pet-co, both of which are located in the Coleman Marketplace.  
Following the recent closure of Sears, Kmart and Toys R Us chain stores, Dicks Sporting Goods announced that they will not be renewing their lease at the Coleman's Marketplace beginning January 2019.
They have been located in Danville since June of 2010. The lacking in sales at Dick Sporting Goods, nationwide, could be the reason for the closing of Danville's store. Due to this recent closing Dick's has put most of its apparel on sale to get ready to close shop for good.
Petco is also scheduled to close by the middle of January 2019 due to declining sales. Several people in the Danville area seem to be upset over the announcement.
It was the only pet store that carried salt water fish along with a wide selections of other reptiles in this area.  They also offered services that were inexpensive to pet owners such as full service dog grooming, positive dog training classes, pet vaccinations and more.
Petco has been located in the Coleman Marketplace for more than a decade.
Retails store all across the country are closing due to an increase in declining sales. People used to go into the store to see a broad array of products, but technology has changed the way consumers shop.  Now consumers can see a broader selection at their fingertips. The introduction of the Internet has changed shopping drastically.
The Coleman Marketplace has been taking tremendous hits to their business. The overall Danville community has lost two of their most important businesses for the fourth time this year.