Celebrating Bray and Hardy's Trojan Football Achievements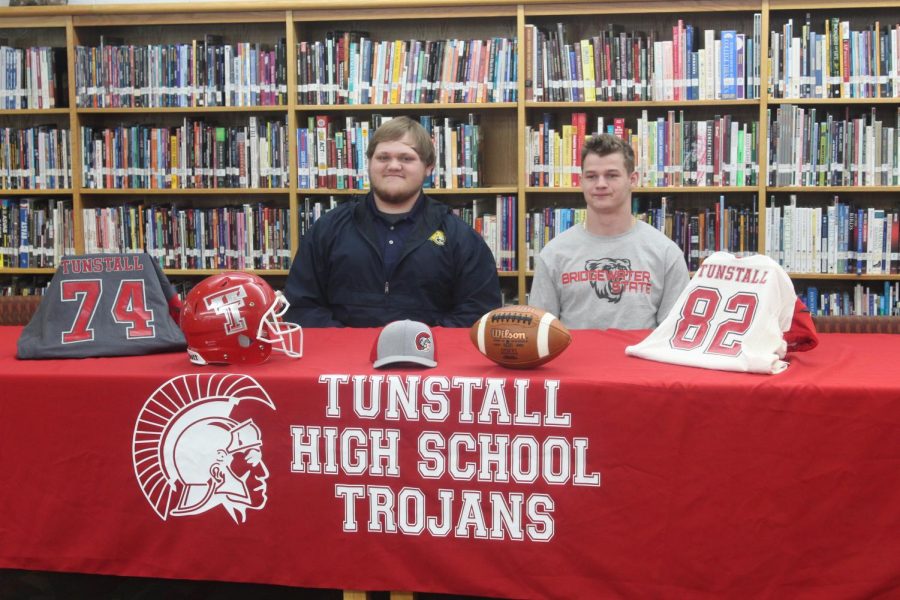 On Friday, April 12, two THS seniors were signed to colleges in the school library for their achievements in our varsity football team. Center Guard Reilly Bray (#74) and Wide/Kick Receiver Grayson Hardy (#82) were congratulated for their outstanding reputations on the Trojan Field in front of their coaches, families, and teammates. By all accounts, both students put everything they had out on the field. While the greatest leg of their journey is about to begin, pursuing football is nothing entirely new to these students.
Hardy has been playing youth league football since he was five years old, making his 12th grade year coincidently his 12th season playing. There, he remembers one of his most inspiring figures: his childhood coach, Tom Mullins. "Tom Mullins from youth league football really helped me to bring out my better side in football," said Hardy.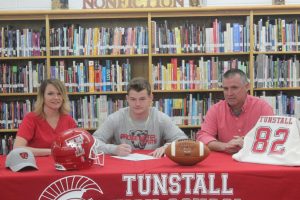 Grayson has gained some notoriety at THS for his infamous front flip into the end-zone he did during the initial kickoff return of his junior Homecoming game. He also made a name for himself in his senior year for leading the state in kickoff return yards, with a staggering 874-yard total. Much like Coach Potts has said, Grayson is "the type of guy who makes the highlight reel."
This sentiment now goes for THS as a whole too.
Hardy has signed to Bridgewater University in hopes of pursuing aviation during his tenure on the team. He hopes to one day be a pilot for the military.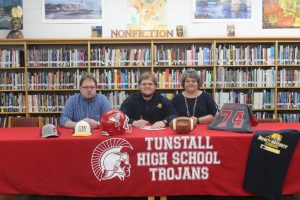 On the other hand, Bray, who has been playing since first grade, has always been inspired by his older brother, Tanner Bray. Tanner was similarly signed last year to Hampden-Sydney on a football scholarship. Also remembered by Reilly was his family and Coach Hunsicker constantly pushing him to his maximum potential. As Center Guard for the Trojans, is effort always been an incredibly tough opponent. "He's really the type of player who'll win games in the trenches," described Coach Potts.
Due to the incredible program and staff, Bray will be attending Averett University next semester.
While these are two different players in two different roles attending two separate universities, they uniformly attribute their success to both their massive Trojan Pride and the massive family they were apart of on the team.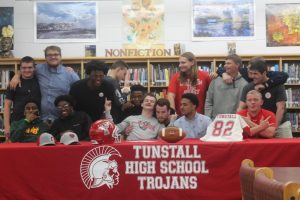 Grayson recalled some of his best memories being the bus rides home from matches: "The family. The bond. Football is just this big family; being around +40 people all the time. We would just joke-around the whole time," he said. "I'm gonna miss the hometown behind us."
"What makes me proud to be a Trojan is just the love that comes from being an athlete. Everyone supports us and I'm grateful for that," Bray added.
They may be branching off from their home-school, but Tunstall will always be their home.
About the Contributor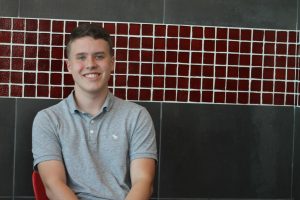 Noah Barker, A&E/Opinions Editor
Noah Barker is a junior taking part in his second year at the Trojan Messenger. Outside of school, Noah Barker can be heard at any point in a three-mile-radius...