Tik Tok: Trending around the clock
This story has been republished. Original publishing date: August 30, 2019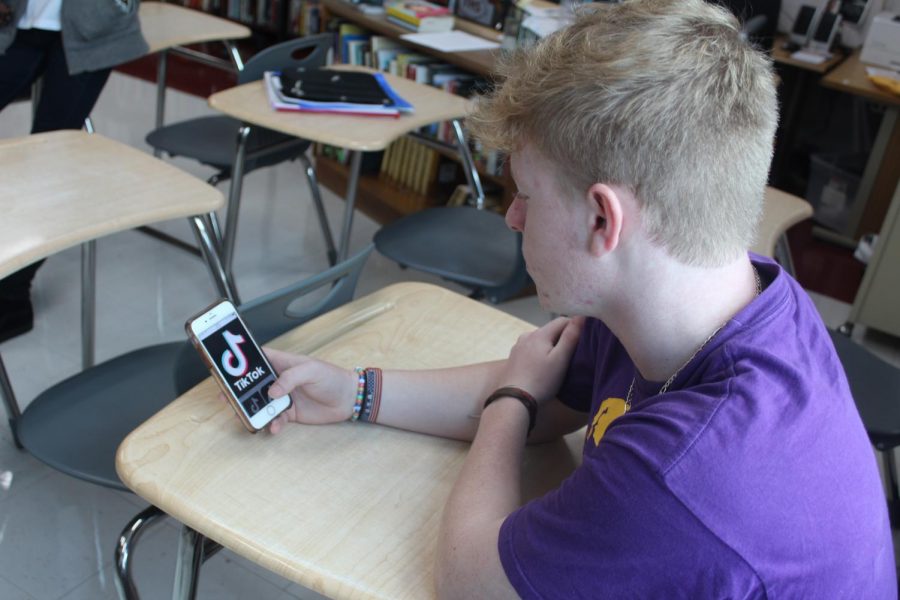 "I like

Tik Tok

because it's not taken seriously, everyone can do as they please and for the most part not be judged," senior Alexandria Woods said.
Tik Tok is a social media platform that has recently "blown up," with over 500 million active users worldwide. This application is used by all age groups and often referred to as "karaoke for the digital age." 
Tik Tok's History
It all began in April 2014, with a startup named Musical.ly, which was made to create and share short videos ranging from 15-60 seconds. Three years and a billion dollars later Musical.ly and Byte Dance's Tik Tok merged and created one sole application. 
What is Tik Tok?
Tik Tok is a form of social media in which users film short videos either using a song from the music library, user created sounds, or their own audio. To make these clips more entertaining, users of the application (often referred to as Tik Tokers) add distorting effects and zoom ins. The platform allows users to create, share, and discover, media uploaded by millions of users worldwide. When opening the application you are brought to the "For You Page," this page is filled with video recommendations based on accounts you follow and the media you like. If you move over to the left you are brought to the "Following" page which is filled with uploads from all of the accounts you follow.
Tik Tok's Audience 
Although Tik Tok's mainly targeted towards the youth, multiple age groups use the platform. You can often find adults or elderly reminiscing about their "glory days" or childhoods. Many of them post videos asking others if they remember a certain television shows, songs, actors, and even trends that have since then died down.
How do today's teenagers feel about Tik Tok?
Tunstall students' opinions seem to vary about the app. Junior Brooklyn Owen says that she enjoys Tik Tok a lot. "I like that I can be as goofy as I want [when creating content]." 
Sophomore Elizabeth Lee replied, "I like it because it's a different kind of funny, and it's just fun trying new sounds and features to see what you can come up with." 
Junior Dylan Young was asked if Tik Tok had changed his social life, and he said "By far it made a huge impact by allowing me to gain a large following." 
Conclusion
With the rise of a new social media platform there will always be speculation and rumors surrounding it. Occasionally there would be parents of Tik Tokers that were angered that strangers could save videos of their children. However, when creating an account users accept the applications terms and conditions, giving permission for the app to put users on their iconic "for you page," allowing people to discover accounts. Although Tik Tok is still fairly new, it has allowed many teenagers to find others that relate to them and create bonds across the world.
About the Contributor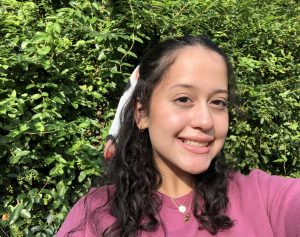 Daniella Espinoza, Editor-in-Chief
Daniella is a senior and this is her second and final year on the Trojan Messenger staff. She's planning on making the best out of her senior year despite...