Scoring the golf season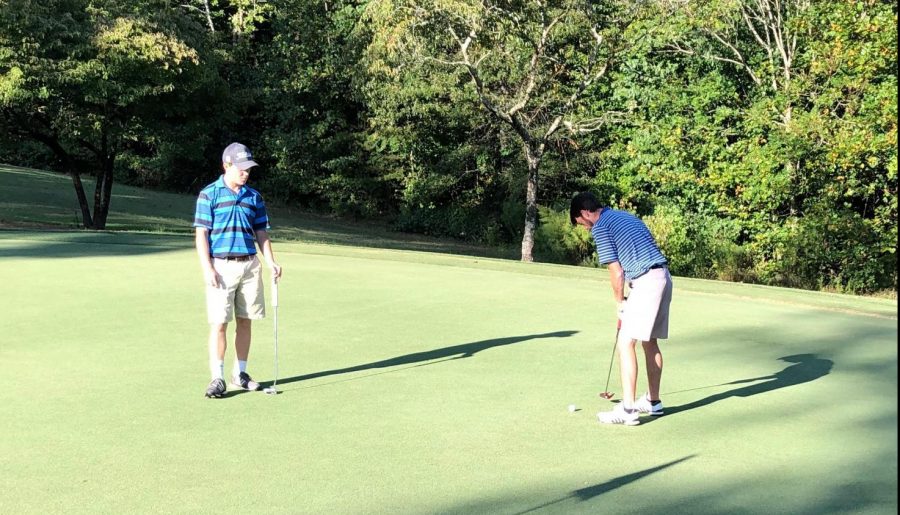 As the THS golf team nears the end of their golf season for the 2019-2020 school year, the club's new coach, Austin Reynolds, and the golf team, reflect on their experiences. Coach Reynolds has played golf ever since he was 15 years old, and was a suitable replacement for the retired coach, Mr. David Myers. 
Reynolds says he is really enjoying his first year coaching golf for the school as he is able to aid the players in personal improvements. The golf team includes seniors: Dylan Martin, Noah White, and Madi Belle Barker; juniors: Karington Brooks and Elliot Jones; and sophomore Mallory Woodall.
 Golf is a sport that requires integrity and patience, qualities that many people may lack, which makes the sport more requiring of its participants. "Practice is the most important part of the game. There are times that we just go out there and focus on certain aspects of the sport, and sometimes we just go to have fun," Reynolds says. The coach is very proud of everyone on the team as they have all grown in their abilities as the season progressed. 
"I'm relaxed whenever I play. It's a really chill sport. It's sad that my last year is almost up, but I'll always remember what I learned here," said Noah White. Golf is known to be a tranquil sport and even with competition, these players have been able to find comfort within it. 
Dylan Martin has been playing golf passionately since eighth grade and he claims he has gained a lot of experience playing each year. "I have had scholarships offered to me for collegiate sports, but I have decided to primarily pursue a college education instead because I believe [golf] is more of a personal game than it is a team effort," Martin said. 
As many of the seniors are finishing their final year, a couple of underclassmen are preparing to better themselves for the next season. "I hope to compete at states next year and increase my abilities as the season continues," Karrington Brooks states.
Martin, White, and Brooks all received second team all district honors. The scores from the last match were: Martin 91, White 92, Brooks 94, Barker 109, and Woodall 106. 
The entire team qualified for regionals, which was held in Bristol, Tennessee. All of the players placed respectively as Martin hit a 78, White 83, Brooks 90, and Barker 93. Martin received first team all region; tied for ninth place. The entire team finished seventh overall. Now that the season is over, senior, Dylan Martin says "It all went by so fast.  I'm going to miss it so much, and the memories I made playing this sport for Tunstall will stay with me for the rest of my life."
About the Contributor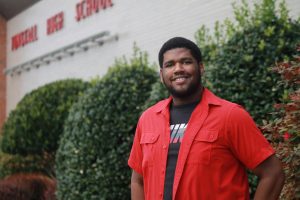 Ca'ron Murphy, Features Editor
Ca'ron Murphy is a senior at THS. His interest in public opinion and current events drives his ambition in journalism. He likes watching movies, reading...