FCA hosts annual See You At The Pole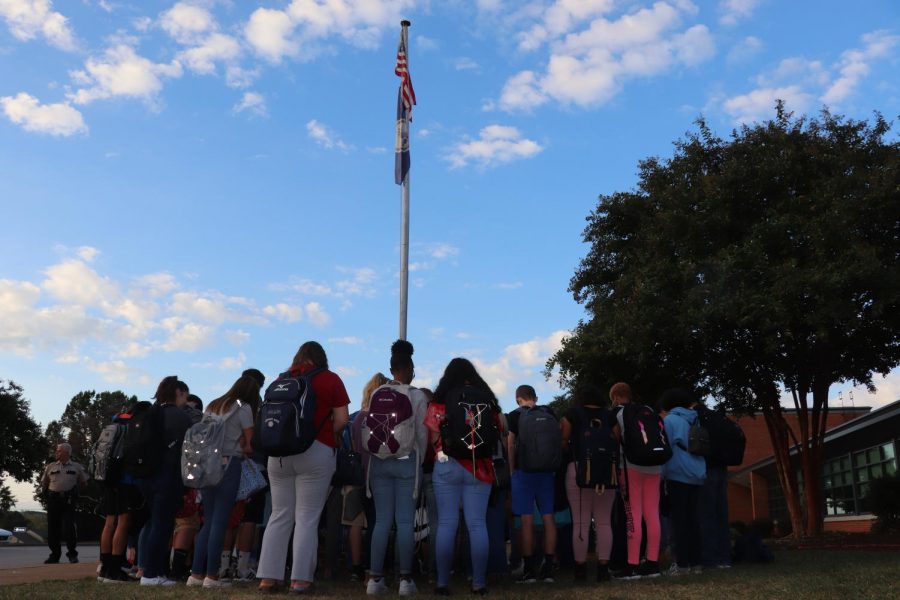 On September 25, 2019, the Fellowship of Christian Athletes Club (FCA) club sponsored the annual See You At the Pole event. This is a nationwide gathering where students join in prayer around the school's flagpole. 
"My favorite thing about it is that it calls on followers of Christ in our school to be bold and proclaim what they say they believe. It gives us the opportunity to join together as Christians and pray for our school and the people inside of it. We live in a broken world where life is very difficult at times, but when we have a community of Christians around us, it encourages us to keep going and keep our eyes and serving God because he first served us," said junior Jaydon Unger who is an active member of FCA.
The event began at 7:30am and throughout the morning students arriving to school joined, there were approximately 50 students gathered around the flagpole. Unger led the group through a scripture.
Junior Austin Presley spoke during the event about his prayer life. "I want to encourage others to pray because prayer is very important." He spoke of the need to be prayerful for both your friends and your enemies, in good and bad times. 
To conclude the morning, juniors Jaydon Unger and Austin Presley along with sophomore Jon Bledsoe and senior Jacob Bowden led everyone in prayer. The students and staff prayed over a numerous amount of things including: the government, school, teachers, students and any problems going on in the world.
 Junior Jaydon Unger said, "gospel presentation is important, I want to encourage others to share the gospel in school as we live out our faith."
Jon Ragan, Youth Pastor at Faith Memorial Baptist Church, concluded the event by praying for the school, students, staff, and anyone struggling with their faith.
Sophomore John Bledsoe said, "It feels good to have the support of my youth pastor and having people there with the same beliefs who also want to reach others."
"The event turned out better than expected, we had an awesome turnout, I think that the inclusion of the middle schoolers was great," said Deputy Silverman.
The Fellowship of Christian Athletes meets every Wednesday at 7:30am and on Tuesdays after school.
About the Writer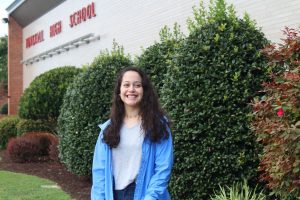 Daniella Espinoza, Editor-in-Chief
Daniella Espinoza is a Junior at Tunstall High School and this is her first year on the Trojan Messenger staff. She enjoys hanging out with friends, heavily...