Volleyball Trojans take the district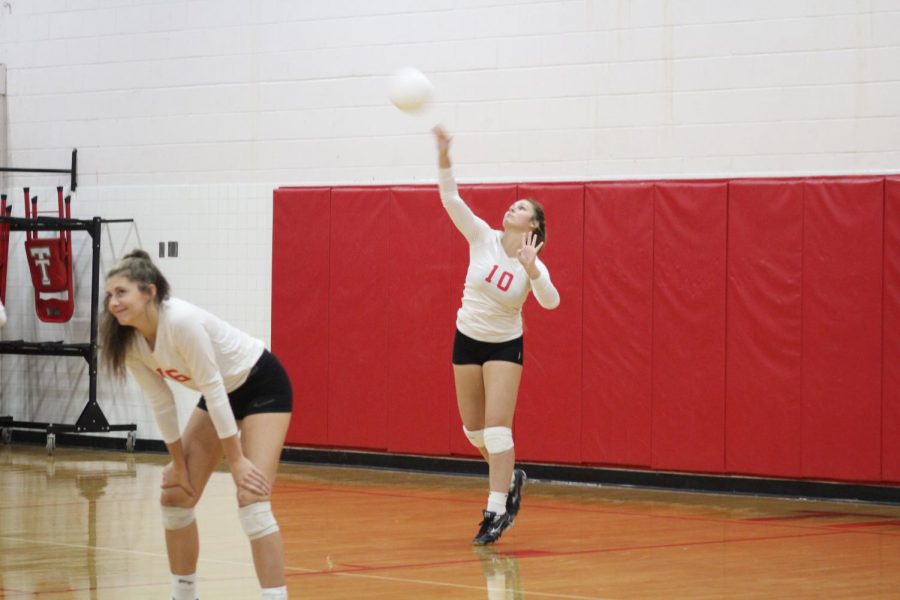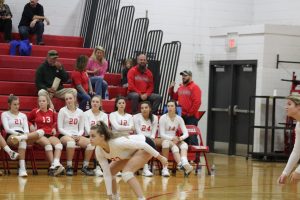 The THS volleyball team is finishing their regular season strong. The Lady Trojans are 17-4 and have clinched the district with two games left to play in the regular season. The Lady Trojans clinched the district with a 3-0 win over Magna Vista on Tuesday, October 15. 
Coach Matthew Beard said, "I am very proud of what the team has accomplished, but we haven't accomplished what we want to and that is qualifying for states." Coach Beard has been the coach of Tunstall for the past 11 years. 
Keeping the girls focused is not going to be hard according to Beard, "The tournament we went to last weekend will keep them focused because it showed the level of competition they'll be playing against to reach the goal of states."
The Lady Trojans last game against Magna Vista had a lot of key stats. Junior Brooklyn Owen finished with nine kills and eight points. Senior Cathryn Estes finished with nine kills and eight points. Senior Sarah Beth Marlowe finished with five kills. Junior Kaylee Scarce finished with four kills. Junior Kinsley Stevens finished with 28 assist and ten points.
After graduating several key players, junior Kaylee Scarce had to step up in a major way. Scarce said, "I always try to keep a positive attitude no matter what the score is, and I think that that makes a difference in everyone's mood and helps our energy to play better." 
Junior Kinsley Stevens has been on varsity for three years. Stevens has just accomplished getting her 1,000th assist and isn't finished yet. Reaching 1,000 assists is not something easy to accomplish and takes a lot of hard work and selfless play. Stevens typically averages 20 or more assists per game. 
The JV Lady Trojans Volleyball team is looking to end the season on a high note.  With a record of 9-2 the JV Lady Trojans are looking to improve and finish out their season strong.  Lead by coach Cheryl Cockram the JV Trojans went into a tournament this weekend hoping to win. 
Cockram is confident about the girls mentality going this weekend, "Our mentality for this weekend is to go and do the best we can. We want to work hard and play our best to see how many teams we can compete against." 
Cockram is very positive about how her girls are performing, "I feel like our season has been very successful. We have worked well together and our record shows that for sure." 
With the final regular season game tonight, Tuesday, October 22, the girls look to finish strong with a decisive victory against Martinsville High School. The game tonight is senior night and the seniors look to end their regular season positively and take their win into the district tournament.
About the Contributor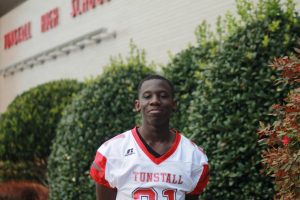 Jhalin Godwin, Reporter
Jhalin Godwin is a member of the varsity football and wrestling teams. He likes to party, eat hot dogs, and take naps.