Celebrating bus drivers
Driving the next generation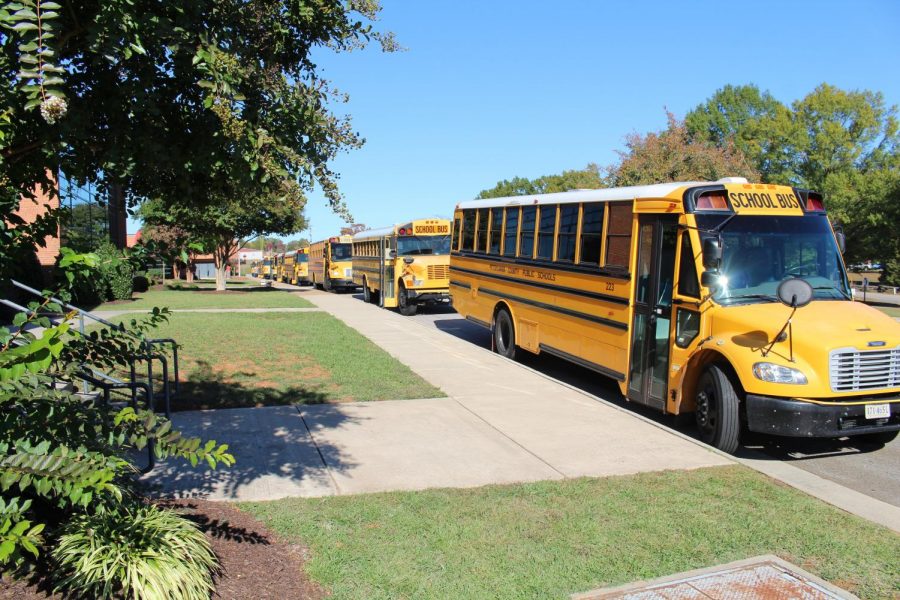 Bus drivers: most of us know these men and women, but seldom do we truly think about the person behind the wheel. Many students commute for the majority of their freshman and sophomore years on this government funded public transportation. They tend to sit without acknowledging these men and women who pick them up and drop them off every day. Although as students age, they begin to appreciate these drivers more than they did before; most students then drive themselves instead of commuting with lower classmen. 
Many of these bus drivers come from former occupations that required driving experience and retained their commercial driver's licenses. Most of them are retired from their jobs in the workforce and just desired something to keep them busy during the day. Driving a bus can often be difficult from a planning standpoint as the driver is required to wake up early in the morning to begin routes and remain available for the remainder of the afternoon as some of the afternoon as some bus routes may lead into the evening. 
Bus drivers keep safety and efficiency as their top priorities at all times as the lives of approximately 50 people are in their hands at all times. Bus drivers also are necessary for school events and other trips that take place outside of the normal parameters of a school day such as a football game away from home or an academic trip that many takes place over several days.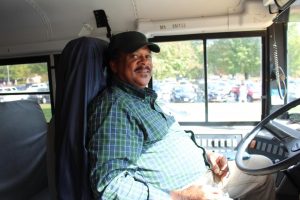 Mr. Alger Strange has been driving buses since the 1970's and has been driving for Pittsylvania County Schools consecutively for nine years this coming March. "Ever since I retired in 2011 this job has given me something new to do. 
Mr. Strange added, "As I drive bus 144 the children always keep me entertained and there's never a dull moment. Even though it has its ups and downs, it's all worth it in the end." Strange also enjoys driving his 1975 Chevy LUV, with a 434 big block V8, onto the drag strip on the weekend and pushing his driving abilities further. 
Mr. Billy Stowe has been driving buses for over 28 years and coordinates many bus driving events for the school. Before becoming a bus driver, Mr. Stowe drove log trucks for J. W. Stowe & Sons Lumber Company. Stowe became a school bus driver because there was a need for a driver at the historic Whitmell Elementary School, as one of the contracted drivers was experiencing a terminal illness. 
Mr. Stowe states, "I think being a school bus driver is very busy because of the daily challenges of traveling in a rolling classroom with all of the students behind me while trying to maintain discipline. We also watch other vehicles, pedestrians and animals using the same roadway, and focusing on the safety of all is the first and main priority of the job." 
Throughout Mr. Stowe's decades long career he continues to focus on the necessary precautions that shape his driving around the updated laws. Stowe concludes by saying, "What I enjoy most about my job is staying young at heart while I see students through their educational experiences and their engagement in extracurricular activities." 
"Bus drivers are currently in high demand as the job requires experience in driving and they hold the great responsibility of ensuring the safety of our students," Mr. Echols stated. Anyone interested in becoming a school bus driver for the county may apply as there is currently a driver shortage. 
As National School Bus Safety Week comes to a close, acknowledge how much these bus drivers do to make sure every student has a safe journey to and from school.
About the Writer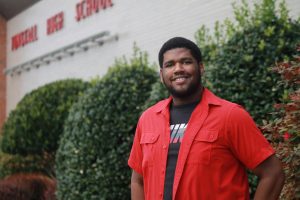 Ca'ron Murphy, Features Editor
Ca'ron Murphy is a senior at THS. His interest in public opinion and current events drives his ambition in journalism. He likes watching movies, reading...