Najaf Gill: From Faisalabad to Danville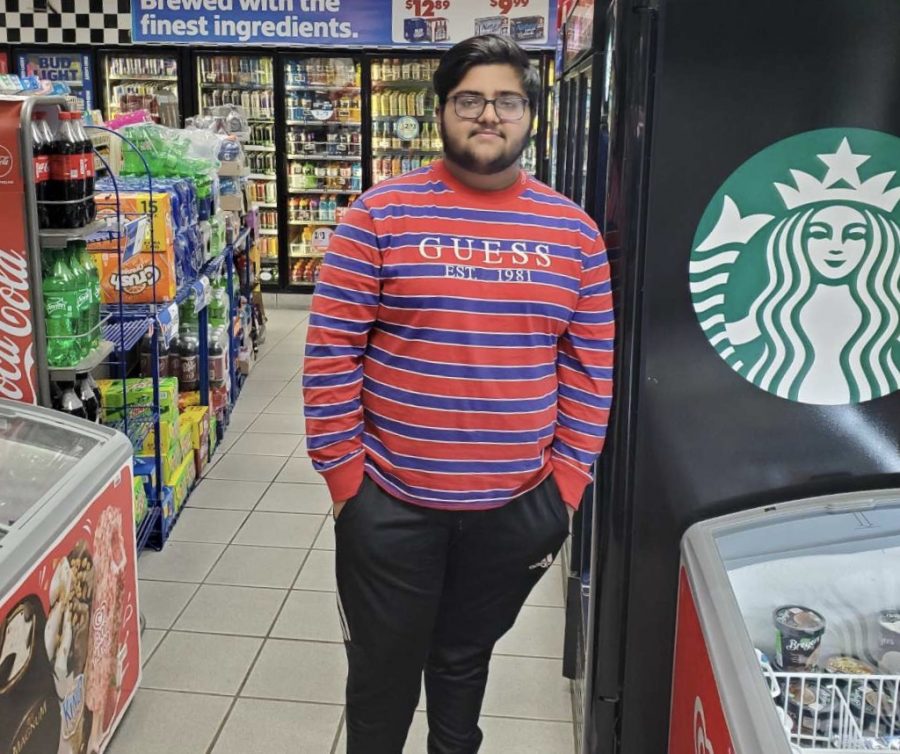 Najaf Gill is a seventeen year old senior here at THS. Gill was born in Faisalabad, Pakistan, in August of 2002. Eight years prior, his father moved to the United States and became a taxi driver in New York, NY. In 2005 his father moved to the Greensboro area where he purchased a gas station and opened his own business called Gill's 58. Later, he and the rest of his family moved into a five bedroom home in Eden, NC.
Coming to America
"When I moved to the U.S. everything was already in place," Gill says. My father had worked here for years and purchased a home for us to live in." Gill and his cousins attended Douglass Elementary and then Leaksville Spray Elementary School for kindergarten. Gill and his parents briefly moved back to Pakistan for eight months which voided his kindergarten term at Leaksville Spray. After returning to the U.S, and kindergarten again, he was about to move back into his prior grade level due to accelerated academic performance.
Gassing up Gill's 58
He and his family moved to Danville, VA and continued to run Gill's 58 in 2010. Gill enrolled in Brosville Elementary School and excelled. He quickly caught on in Tunstall Middle School even which balancing schoolwork and learning the technicalities of helping his father operate the store. "I've been working at Gill's 58 since I was 12. After dad needed more help organizing and planning different parts of the business, I quickly caught on to what needed to be done." Gill adds. "It's not a bad job. I enjoy it. Working here has definitely prepared me for the business realm." 
Going to Gov School
Gill also goes to The Institute for Advanced Learning and Research for the Governor's School program. "After being at the school for almost two years, I know what to expect from it now. Many people feel overwhelmed by it and I can see why, you just have to stay on top of it," Gill commented.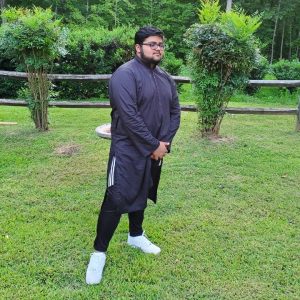 Practicing Faith
Gill practices the religion of Islam and faithfully holds to the standards the religion advocates. "One of the most challenging parts of balancing school life for me is Ramadan. Each year I have to go without food or water from around 4:00 a.m. to 8:30 p.m. daily during fasting time," explains Gill. 
Ramadan moves each year based on lunar positioning and in upcoming years there will be two Ramandans in one calendar year. Gill says he doesn't eat any form of pork including most candies as they contain gelatin, which is a byproduct of pork. "I eat most of the food at school and fast food restaurants, but pork and beef products are unacceptable as they are commonly mixed. My mom gets our groceries from a halal store in Greensboro, NC and makes most of the food we eat at home."
Finding the Future
Gill says he has enjoyed living in Danville, VA for the last nine years, but he is excited for college life and to see what else life has in store for him. "I'm currently looking at in-state and out-of-state options and will make my final decision in the next few months."
About the Writer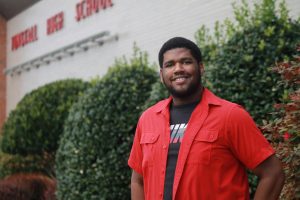 Ca'ron Murphy, Features Editor
Ca'ron Murphy is a senior at THS. His interest in public opinion and current events drives his ambition in journalism. He likes watching movies, reading...