Remembering the short life of Juice Wrld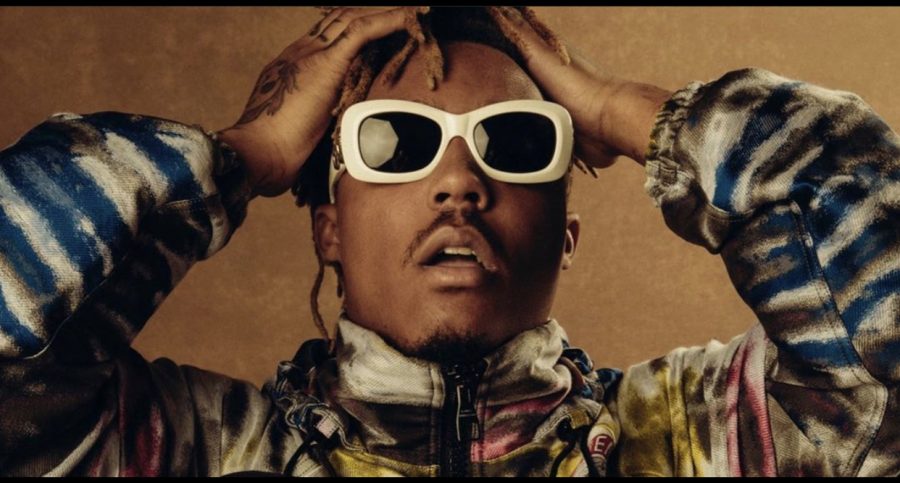 Jarad Anthony Higgins, better known as Juice Wrld, tragically passed away at the age of 21 on Sunday, December 8, 2019. Higgins had recently signed a new deal with his record label and was beginning to seriously blow up in the hip-hop industry. He produced many songs that teenagers and young adults listened to all the time. Some of his most famous songs include "Lucid Dreams," "Robbery," "Bandit," "All Girls Are The Same," "Legends," and "Lean Wit Me." 
The sudden passing of Juice Wrld brought sadness and remembrance from more than just the younger generation of people. NFL wide receiver JuJu Smith-Schuster took to Instagram on Sunday, "My favorite artist man. Literally felt like yesterday when we were backstage talking about video games & you playing death row on a PSP. Forever gonna hold your music high brother." Higgins was more than just a rapper, he was a role model to many different people. 
Juice Wrld wrote a song called "Legends" as a tribute to two artists who passed before their prime, XXXTentacion and Lil Peep. This song has resurfaced after Wrld's passing because of these lyrics "What's the 27 club? We ain't making it past 21". All three of these artists did not make it past the age of 21. 
Daniella's Favorite Song
My favorite song by Juice Wrld is "Let Me Know (I Wonder Why Freestyle)." This is my favorite because it just vibes. I listen to this song all the time, when I'm sad, happy, or just trying to get hyped up. 
A lot of Juice Wrld's music helped me through tough times, I loved his music because it was different from the others in the industry.
Peyton's Favorite Song
My favorite song by Juice Wrld is "Wasted" featuring Lil Uzi Vert. This is my favorite because it wasn't a typical Juice Wrld song. It was a song to listen to for sad times; however, it sounded more uplifting than most other songs. 
Juice will always be one of my favorite artists because all of his songs had meanings deeper than just being sad. 
Jarad Higgins will forever go down as a talented star who was taken from us too soon. His music touched many people in several different ways. We love you, Juice. 
About the Writers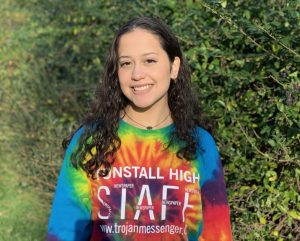 Daniella Espinoza, Editor-in-Chief
Daniella is a senior and this is her second and final year on the Trojan Messenger staff. She's planning on making the best out of her senior year despite...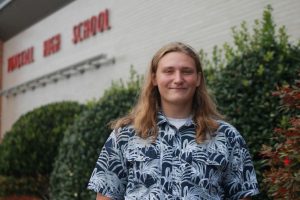 Peyton McBride, Sports Editor
Peyton McBride is a senior this year. He is a member of the football team and is in several clubs at THS. He enjoys watching movies, playing sports, and...