A Season's Giving
The Holidays are soon approaching and several THS clubs and organizations are preparing in many different ways. The winter holiday season is a time of year when people remember what is most important to them and give to those who don't have as much. For this reason FBLA, BETA, Interact, FFA, and JROTC partnered with other local groups in order to support the community in which they live. 
BETA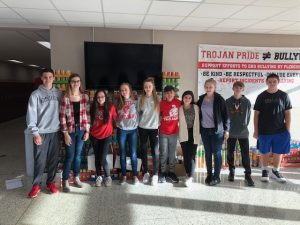 Beta participated in several community service operations over the holiday season. The weeks before Christmas, Beta organized a canned food drive to donate canned items to God's Storehouse and other needy families in the community. The food drive lasted about two weeks and Beta collected over 2,000 pounds in canned and boxed foods. Stony Mill Elementary Junior Beta Club participated in their own canned food drive weeks before Christmas break. THS Beta helped them collect canned foods for their project. Beta also partnered with Christy Marlowe as she encouraged many student organizations at THS to donate presents for Roman Eagle Rehabilitation and Health Care Center. The nursing home donations lasted for three weeks and ended on Monday, December 16, 2019. Delivery of the Christmas gifts will take place on Friday, December 20th at Roman Eagle.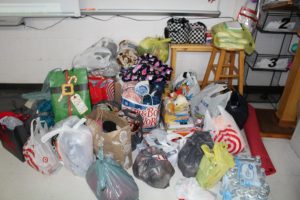 Interact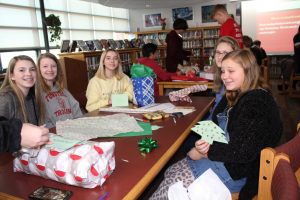 Interact members also participated in the Roman Eagle senior citizens project. Members were asked to bring a gift valued between $5 and $10 to donate to the cause of making sure that every resident had a gift this Christmas. Gifts included blankets, slipper socks, calendars, and sugar free candy. At the December meeting, members wrapped the presents and made Christmas cards for the residents. 
FBLA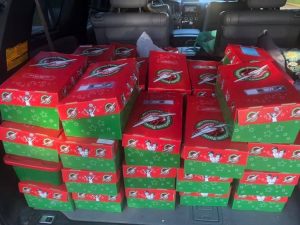 FBLA annually participates in "Operation Christmas Child" to donate supplies to the children of low income and less fortunate families worldwide. Students were given 3-4 weeks to donate toys, health care products, and school supplies to place in the shoe boxes for each child. Beta partnered with FBLA in this effort. Marion Baptist Church paid for the shipping costs for all of the boxes. These organizations were able to create 45-50 boxes with the supplies donated. This is the third year of FBLA participation in this event and they are very excited to complete this event in coming years. 
FFA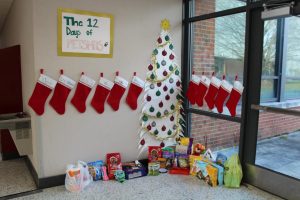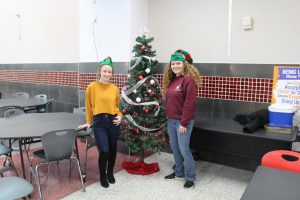 FFA organized the "12 Days of Petsmas" project that lasted from December 5th – December 17th. This project what proposed by Kristen Moss. She realized the Pittsylvania County Pet Center was in need of funds, food, and supplies. Kristen Moss and Davin Keller, who works at Cherrystone Veterinary Hospital, both led this project to contribute to these needy pets. Donors were informed by Dr. Jones to donate "as much or as little as possible" to contribute to the cause of supporting the pet center.
JROTC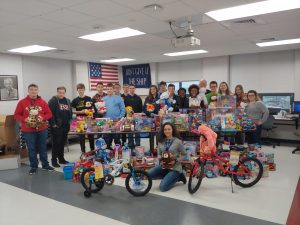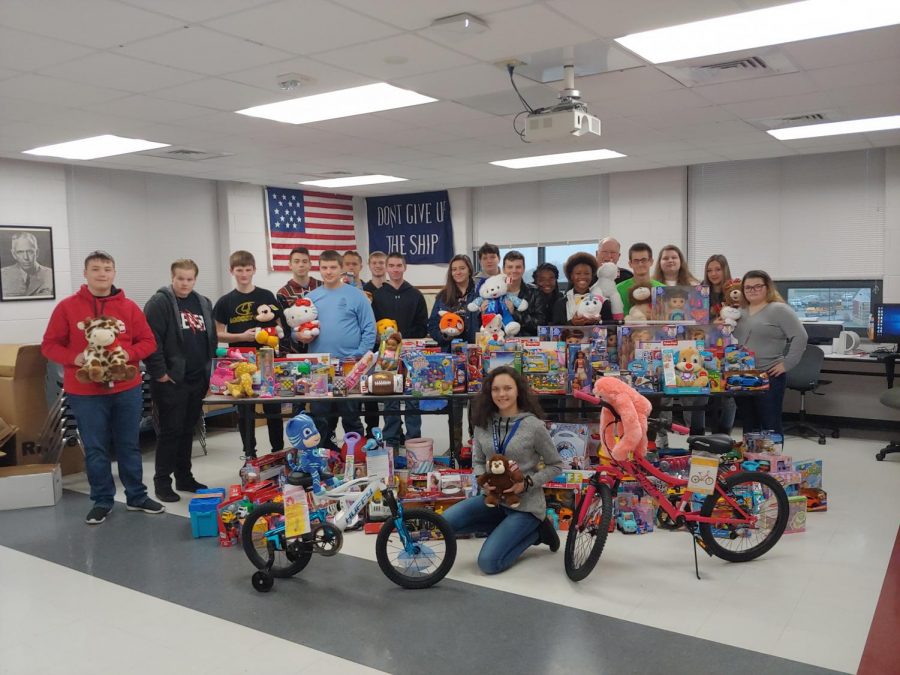 JROTC raised funds to donate toys to needy families who couldn't afford presents for their children for the holidays. On December 7th, Pearl Harbor Day, many JROTC cadets collected over $1,000 in donations in front of the Walmart on Mount Cross Road from 9 a.m. to 5 p.m. Afterwards, the cadets used to funds to purchase toys inside the store and donated the items to Pittsylvania County Social Services. Along with the Civil Air Patrol, JROTC also participated in an event called "Wreaths Across America" in which students placed wreaths on the graves of veterans in cemetaries nationwide. The event took place on Saturday, December 14th at Danville National Cemetery. The students decorated the 1,300+ graves of fallen veterans from 11 a.m. until 1 p.m. and met a gold star family who was very appreciative of their efforts.  "I believe it's very important to teach students to give back to their community whenever they can, and make other people feel good," Sergeant Major Royal states.
About the Writer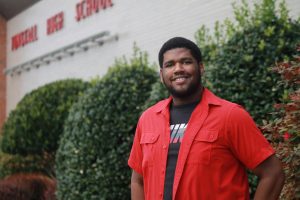 Ca'ron Murphy, Features Editor
Ca'ron Murphy is a senior at THS. His interest in public opinion and current events drives his ambition in journalism. He likes watching movies, reading...