Apple Announces New Devices
On Tuesday, October 13, 2020, Apple had their annual Apple Event to announce this year's iPhone models and other electronic devices. While this event usually takes place in September and allows guests to attend, this year, because of COVID it was pushed back a month and no guests were permitted. The following devices were announced: Homepod Mini, iPhone 12, iPhone 12 Pro, and MagSafe accessories. Not only did they announce new devices, but they also announced that all new iPhone models will run on 5G Network. The event was hosted by Tim Cook in the Steve Jobs theater at Apple Park. 
Homepod Mini: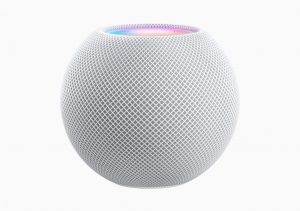 The Homepod Mini was introduced by Bob Borchers, Vice President of Worldwide Product Marketing at Apple. The smart speaker is spherical shaped and measures 3.3 inches tall and 3.9 inches wide. It weighs less than a pound and is a competitor for Amazon's Alexa and Google's Google Assistant. 
Homepod Mini does come with Siri, and is meant for a more personal experience. You can access Apple Music, iHeartRadio stations, podcasts, and many more with Homepod Mini. 
Apple also released a new feature that corresponds with the Homepod Mini called "Intercom." The Intercom feature allows people to connect within their houses by sending an intercom message from one Homepod Mini to another. Their voice is set to automatically play on any Apple devices in that household, including those with Apple CarPlay.
The Homepod Mini costs $99 and is available in both white and space gray. You can order the Homepod Mini starting November 6.
iPhone 12:
Vice President of iPhone Product Marketing, Kaiann Drance, introduced the new iPhone 12. 
The new iPhone 12's design is a mix between the previous iPhone 11 and iPhone 5. The phone comes in five new colors: black, white, (PRODUCT) RED, green, and blue. It has a 6.1 inch, Super Retina XDR display. 
Along with the new colors the new phone also has a new glass Apple called a "Ceramic Shield," making the iPhone "more durable than ever." The iPhone 12 has a dual camera system, with better low-light performance.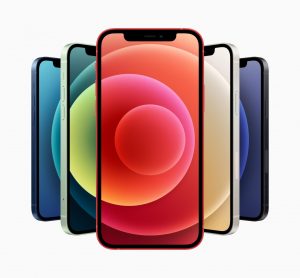 iPhone 12 Mini: 
As Kaiann Drance said, "this is only something Apple would do." This iPhone is small enough to fit in the palm of your hand. For comparison, it's smaller and lighter than the iPhone 8, but with a large screen. It has the exact same features as the iPhone 12, just smaller in size. 
Pricing starts at $699 for the iPhone 12 mini and $799 for the iPhone 12. 
The iPhone 12 is available on October 16 and the iPhone 12 Mini is available November 6.
MagSafe: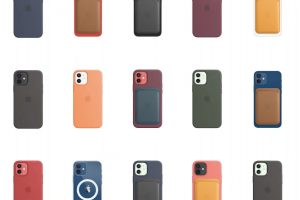 Deniz Teoman, Vice President of Hardware Systems Engineering, introduced Apple's new magnetic system. By placing special magnets into the new iPhones, "any MagSafe accessory can simply snap onto the back of the iPhone." MagSafe accessories include the MagSafe Charger, MagSafe wallet, and new silicone, leather, and clear phone cases. 
iPhone 12 Pro: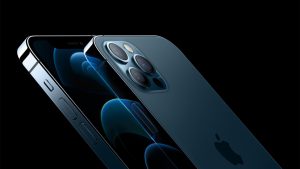 Elevating last year's Pro models, the iPhone 12 Pro has a sleek, modern, design. Greg Joswick Senior Vice President of Worldwide Marketing, presented the new iPhone 12 Pro. 
The iPhone 12 Pro has a stainless steel band and a precision-milled backglass. The phone is available in four stainless steel finishes: graphite, silver, gold, and "all new pacific blue." 
The iPhone 12 Pro has four cameras, ultra wide, wide, telephoto, and a LiDAR Scanner. The sensor can 3D map the area in a picture.
Pricing starts at $999 for the iPhone 12 Pro and will be available October 16. 
The iPhone 12 Pro Max starts at $1099 and will be available November 6.