Before there was COVID-19
It was your typical Friday at school…except it wasn't, it was the day before prom! As usual everyone was talking about their plans, what time they were going to get ready, where they were going to take pictures, when and where they were going to eat, who they were going with, and where they would go after prom. 
However, in chemistry class we strayed away from the prom talk and talked about the Coronavirus. I remember Mr. Emerson said that "it's very likely that it gets to our area." Everyone was so blind to the severity of the virus and oblivious to what was yet to come. 
That same Friday morning I woke up feeling like death. However, I attended school, but left early to go to the doctor because I felt terrible. The doctor said it was a common cold, so it was no big deal. So, I did what any reasonable person would do and went to CVS for Theraflu ExpressMax Caplets (which work wonders). The next day I woke up feeling amazing.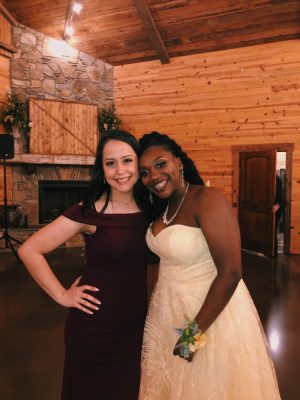 It was my first prom, and my friends and I were all really excited. We did everything normally done the day of prom and then headed downtown for pictures. We did the whole picture thing, went to eat, and then headed to prom. Everyone looked amazing and was having so much fun… Then the news started to spread. "WE GET AN EXTRA WEEK FOR SPRING BREAK," a friend yelled at me through the loud music.
My first reaction was "Yay! An extra week to sleep in," and I think most of us didn't think much of it. I honestly never thought that that Saturday night would be the last time I saw some of my senior friends and even some of my previous teachers. Mrs. McGregor is one of my favorite teacher's and it was awful not being able to talk to her about sweaters, dark chocolate, and Diet Coke in person. (Fortunately, I was able to see her from a distance in May, and I still check up on her every once in a while.)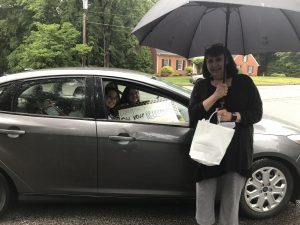 That brings us to now, November 2020. It took me months to even be able to see the friends I saw at prom again. I still haven't been able to see some because of the pandemic. I was lucky enough to be able to have a prom, but I probably won't get to have a normal senior year, which stinks. However, I'd rather not have a normal senior year with football games, pep rallies, and spirit week, than risk the lives of the people I care about.
No one knows what's next, although it looks like there is a vaccine that is going to be released soon. With the holiday season soon approaching we have to make sure to take the necessary precautions in order to keep everyone safe. So, while we try to seek some normality during the holidays, make sure to be socially distant, quarantine if necessary, and, most importantly, wear a mask.