Donahue flies through senior year
"When you look at a plane you look at that thing and think 'Wow it's crazy that thing can defy gravity and fly," said senior Jack Donahue.
Jack Donahue is a senior at THS, who is very ambitious about his future in flying. Originally from a suburb in Ohio, Donahue moved to Danville at the age of seven. 
"At first I was sad, but just like everything else in life, you just learn to deal with it and get over it," said Donahue.
The main thing Donahue is known for is his dream of becoming a pilot, more specifically a Boeing 777 International Captain for American or United Airlines.
"I just feel this natural connection with aviation, with flying it's not the same scenario every day," said Donahue.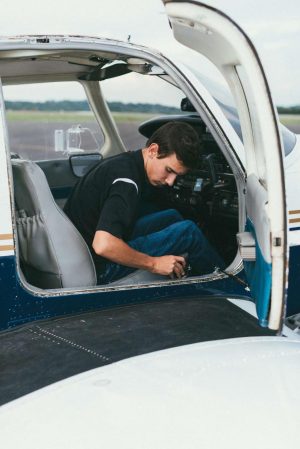 Donahue has done a lot of research regarding his future career and has even attended certain programs regarding aviation. In 2019 Donahue was selected along with 23 other Virginia teens to participate in the Pathways Flight Academy. The Virginia Space Grant Consortiums Pathways Flight Academy is a two-week program of ground school and 10 hours of flight training at Averett University and Danville Regional Airport. 
"My favorite part of the program was being able to sit with the other participants and talk about aviation, and them being able to fully understand what I'm talking about. It's a crazy bond," said Donahue.
With being so certain on his career, Donahue has closely looked at which colleges are beneficial towards his career path. He has applied to four different universities: Ohio State University, Purdue University, Averett University, and Embry-Riddle Aeronautical University. 
"I've been accepted into both Averett and Embry-Riddle, and I'm looking forward to hearing back from the others," said Donahue.
Donahue is on a hybrid schedule which means he attends school in person two days a week. He is also currently attending the Academy of Engineering and Technology (also referred to as AET), which has made him discover his love for engineering. Donahue hopes to incorporate his love for engineering into his college curriculum by getting his aviation degree through the college of engineering at Ohio State. Donahue is also taking AP Government, a class he hopes will also prepare him for the rigor of college courses.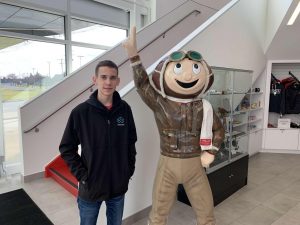 When Donahue is not at school or busy looking at planes, he's at work or hanging out with friends and family. Donahue works at Monk's Pretzels which is located in the Danville Mall. He also likes to hang out with his siblings Cassie and Ben, who are both THS Alumni. A unique thing Donahue has done was building his own computer. 
"I have always wanted a gaming computer and everyone recommended building one instead of buying one because it's cheaper for a better system," Donahue explained. 
Donahue concludes by offering this piece of advice to underclassmen, "Stop being afraid, get out of your comfort zone. Whether it's asking a girl out or going to a football game, like legend Shia LaBeouf said 'Just Do It' because if you don't you'll regret it tremendously."
About the Writer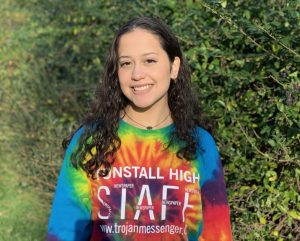 Daniella Espinoza, Editor-in-Chief
Daniella is a senior and this is her second and final year on the Trojan Messenger staff. She's planning on making the best out of her senior year despite...