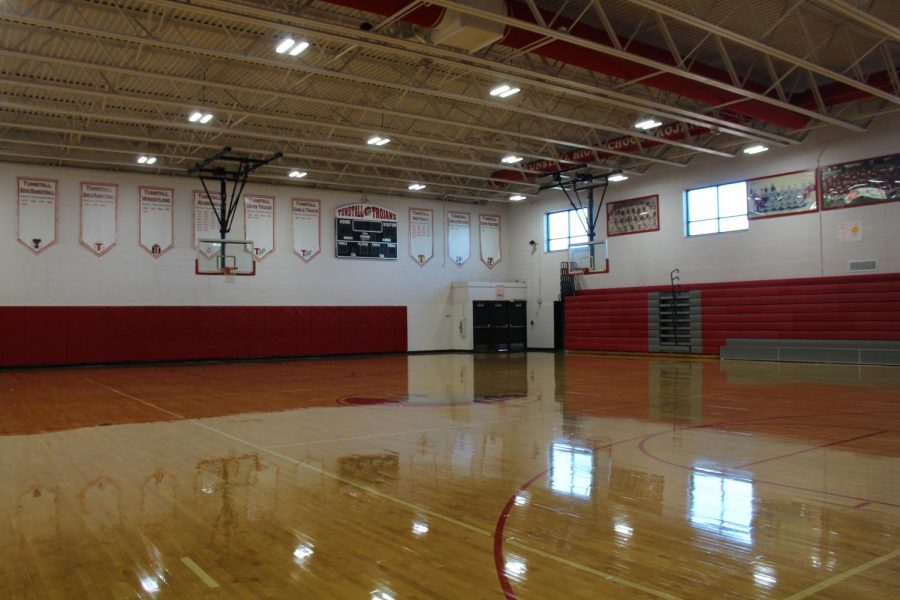 Winter sports tryouts postponed for PCS
Winter sports were set to begin on Monday, December 7, with tryouts starting for both boys and girls basketball teams. However, Pittsylvania County Schools decided to postpone the tryouts at least for one week. 
"I do not see where this delay will have a negative impact. Some of the schools in our area have elected similar measures… I think for the most part, our winter sports are further along in training," said Athletic Director and Assistant Principal Dustin Echols.
Hybrid instruction will continue in the classrooms; however, sports are cancelled this week "due to the nature of athletics and inability to socially distance during activities." The decision to postpone was made Pittsylvania County Schools Central Office staff in conjunction with Dr. Scott Spillman of the Danville-Pittsylvania County Health Department.
 Players are missing the sport that many of them have played since youth league. "I think we'll be fine…but it has been difficult not being able to be a team," said sophomore D'dric Rogers. Rogers was a member of the varsity team last year. 
The first Tunstall contest for basketball is set for January 4. However, no spectators will be present to witness the first high school sports played since March. 
The Governor's order to reduce indoor gathering from 250 to 25 will affect who can attend these sporting events. 
Participants are defined as "players, coaches, officials, school event staff and school administration critical to the operations of the contests, media, law enforcement and medical services" and are not included in the 25 limit. Cheerleading and pep band members are included in the 25 cap for spectators. 
The School Board also made the decision to limit JV contests to county games only. 
"[JV] athletes will still be afforded the opportunity to develop their skills every day at practice and have the opportunity to compete against other teams. The development of the JV team is essential to the overall success of the program for years to come," said administrator Echols. 
This information comes on the heels of Tunstall announcing its first positive case of a staff member since the start of in-person learning on October 12. 
Pittsylvania County school officials are hopeful that athletic activities can resume on Monday, December 14.