Meet your College Adviser: Rebecca Richardson
Ms. Richardson is the College Adviser at Tunstall and Galileo High School. She helps juniors and seniors prepare for the transition from high school to college. Also, she helps students through the college application process. Richardson graduated from George Washington High School and later attended the University of Virginia to obtain a Bachelor's in Government.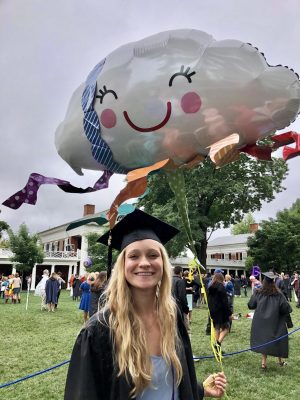 "When I was in college I never thought I would end up in education, it was actually one class I took during my fourth year… It made me realize working in a school is where I wanted to be," Richardson stated. 
She was active in Relay for Life, while attending UVA. She later went on to join the Virginia College Advising Corps, which allowed her to be college adviser at Galileo and later Tunstall.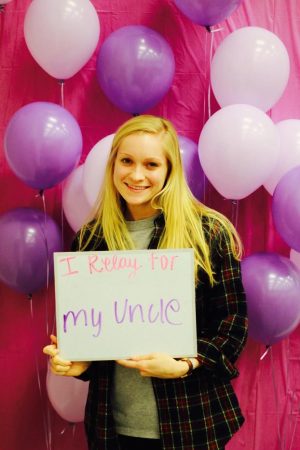 Since Covid-19 has completely changed the way schools operate, it has also changed the way she helps students.
 "The best part of my job was working face to face with students… getting to know our juniors and seniors on a personal level, which is really hard to do while you're just on a Google Meet or email," said Richardson.
The part of her job she is referring to comes from all of the discussions and enjoyment of seeing their faces, and understanding where they are as they achieve new levels towards their college journey. Unfortunately, the pandemic has created a world where she cannot work face to face. Instead she is required to meet with students via Zoom or Google Meet. This has been a big change for her as she had to adjust to make sure she is still meeting the needs of the students she is advising.
Preparing for college is very important, which is why Ms. Richardson advises students to begin during their sophomore and junior years.
 "When I say college prep that is getting an idea of what you want as a career, having a list of extracurricular activities, and those kinds of pieces that you can't just wait on until senior year," said Richardson. 
The summer before senior year is ideal to begin the college application process. 
"Start making your college lists, getting an idea of what those colleges want because some will want vague essays, some will want very specific essays, and recommendations," said Richardson. Although it isn't necessary to begin the process that quickly, it is ideal. 
Richardson is currently working on a master's program in counseling through William & Mary, which will help her get closer to achieving her ultimate career goal. "I would love to be the head of a counseling department within a school and build a framework for the school," said Richardson. To finish off Richardson offers one piece of advice to all students,
 "Be fearless in pursuit of what sets your soul on fire" [it] sounds cheesy but when you find something that you enjoy really dive into that, because that's what's going to make you happy in life."
To schedule a meeting with Ms. Richardson use the link below:
https://meetwithmsr.appointlet.com
OR
contact her via email ([email protected]). 
Make sure you keep up with scholarship and college application deadlines by following her Instagram account @tunstallcollegeadvising