Danville Mall looks forward
Despite local rumors the Danville Mall is NOT turning into a museum or closing. Since 1984 the Danville Mall (formerly known as the Piedmont Mall) has been a shopping destination for many Danville and Pittsylvania County residents. 
The mall was owned by General Growth until they filed for bankruptcy in 2012, leaving the mall to be purchased by the Hull Property Group. The Hull Property group is a "full service retail real estate company." Shortly after purchasing the mall, Hull PG fully renovated the property with interior and exterior improvements and also rebranded the mall, which included new signage.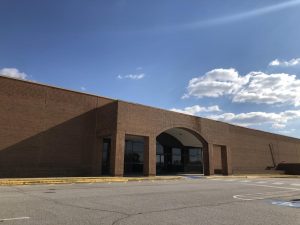 After the closing of anchor store JCPenney in October, many community members questioned the future of the mall, especially since vacant store lots tend to be walled up afterwards. Marketing Coordinator for Hull Property Group, Carsen Palacz said, "We cover vacant storefronts with a mix of historical photographs and colorful murals that reflect the community's history and showcase local attractions and traditions to provide a positive shopping experience."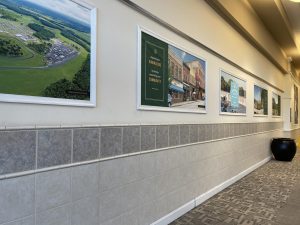 Although with the closing of many stores it may seem like the mall is closing as well, Hull PG is frequently showing the vacant lots to prospective tenants. 
Many people ask, "Why does the mall not have more popular stores? For example Kohl's, Macy's, and Urban Outfitters?" Palacz said, "National chains like those are opening less stores, if any, and are mostly concentrated in larger markets."
The mall now has two anchor stores, Belk and Dunham's, the previous anchor stores (Sears and JCPenney) closed in 2018 and 2020.  
"Retail is changing and no longer are there many viable big box stores like there once were. Therefore, it is very difficult to find one tenant to fill a larger former anchor space. We are continually evolving with the times and looking at alternative uses (like gyms, medical offices and entertainment uses) or opportunities for redevelopment," said Palacz. 
Many Danville residents wondered whether or not the new development beside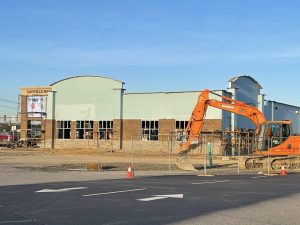 Red Lobster was related to the mall. The answer to that question is yes. Aspen Dental and other tenants that are yet to be announced will be joining Piedmont Drive.
Other new additions to the mall this year were Divine Boutique and City Cap. "[We] have been working on partnering with small businesses in the area to connect them with brick and mortar spaces in the Mall," added Palacz. 
With the holiday season in full swing, sure to wear a mask and maintain social distance while holiday shopping at the mall. 
About the Contributor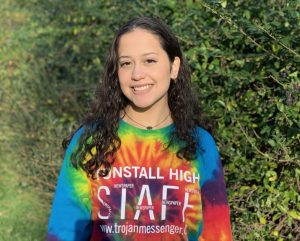 Daniella Espinoza, Editor-in-Chief
Daniella is a senior and this is her second and final year on the Trojan Messenger staff. She's planning on making the best out of her senior year despite...