Farewell, Deputy Silverman
Deputy Silverman was recently the School Resource Officer (SRO) for THS. He retired this year to spend more time with his wife and get into the real estate business. Silverman spent 11 years in the US Military and traveled all around the world. After getting out of the military, he was visiting a friend in Greensboro, NC and was offered a job in the EMS field. He frequently took trips to Danville, where he met his wife. Soon after, he married her and became a police officer. Silverman enjoyed his time as the School Resource Officer at THS and looks back fondly on some of the memories.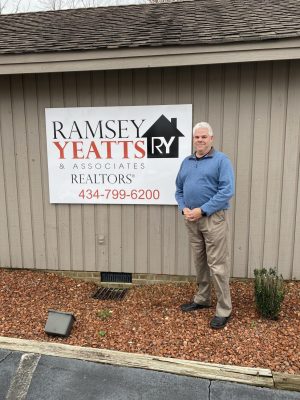 Silverman expressed that he tried to get out of law enforcement twice before, but missed it and came back. "It was, for me, for my faith-based beliefs, law enforcement wasn't a job, it was a calling. I felt like I was called to be there, in a more than physical, way. It was more of a spiritual way."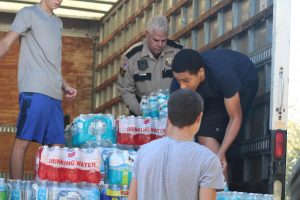 Silverman also talked about his time in service and all of the places that he visited. He has been to almost every continent except for Australia. He has also been to every United State except for Hawaii, Idaho, and Wyoming. When asked if he plans to see those states, he replied, "I think Europe is going to be first,… I want to be young enough to explore all the things in Europe that I got to do early when I was single, with my wife. Then the last three of those (states) will probably come into play."
When asked about his decision to retire, Silverman said, "I realized that, you know, post COVID and coming back this year, seeing the way things are changing in the world, societal changes, law-enforcement changes, and I came to the realization, probably back in August/September, that if we got back to school, I was going to give it to the end of the school year, If we had any assemblance of any kind of school. If we didn't come back to the students in school, I was going to leave." 
He also stated that "When you get there, you'll know, and everybody says you'll know when it's time to go."
Deputy Silverman is a man who has been in public service for the entirety of his adult life. He has been faithful in servitude to the school for years and will be missed by many. Although he had originally hoped to be able to retire upon graduation with the class of '21, Silverman noted that he would like to attend THS graduations for years to come.
Silverman explained, "If we have a real graduation, and I can snag an extra ticket, I will be there to cheer you guys on when you graduate."