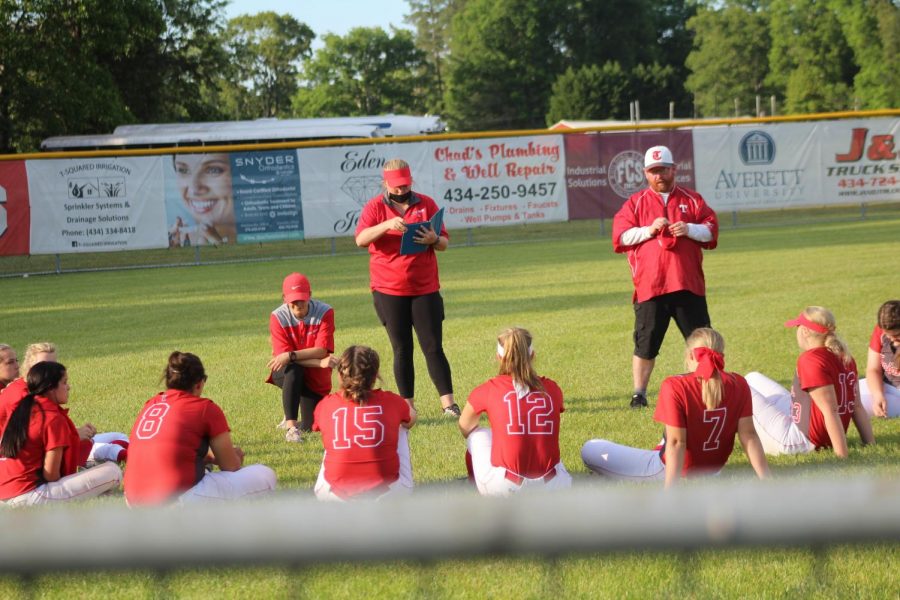 Halifax hands Tunstall softball loss 
Tunstall softball dropped below .500 on the season with a second loss to Halifax on Friday, May 14. The Comets scored early and often, tallying 14 total hits, in the 1-13 loss.
Megan Gee threw for Tunstall and tried to help her own cause, adding one hit and scoring the lone RBI. Other hits were recorded from Kaylee Scarce, Kaleigh Grifith, and Katie Tuck. 
Fielding errors have played a role in the losses so far against Halifax 2-10, Bassett 7-12, and Magna Vista 5-10. 
Jenna Rudder Poteat, in her first year at the helm, is leading a sophomore heavy team.
"Not having a season last year and the girls being out of travel ball last year, has really had an effect on our game play. This plus the inexperience really has affected some of the little things that go into the game," Poteat said. 
"Halifax is always tough. They always have the highest caliber of coaching and a packed roster. They are always a powerhouse program," Poteat added.  
Tunstall beat Patrick County 2-1 and split with Magna Vista winning the home contest 11-10 with a walkoff double in the bottom of the seventh from Greenly Elliot. 
The momentum from the Tuesday win against Magna Vista was not enough to carry the Trojans past the undefeated Comets.  
The softball team will be looking for another victory at home Tuesday against Patrick County and plays at Magna Vista on Friday at 5pm. 
This article was also published in the May 19 edition of The Star-Tribune. 
Donate to Trojan Messenger