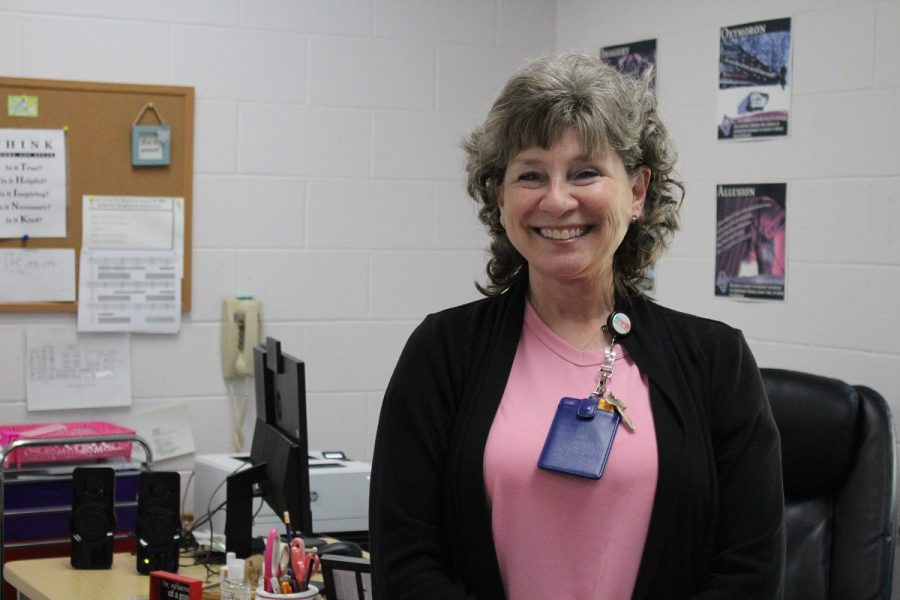 Pam Hitt
Q & A on retirement with Pam Hitt 
How many years have you been teaching total? at Tunstall? What subject/grade levels?
I have been teaching English for 22 years. In all of those years, I have taught eleventh grade including several years of advanced English; in addition, I have taught ninth grade and Honors 9 English.  I taught at George Washington High School for 17 years and at Tunstall High School for five years.
What made you decide to become a teacher? 
 I entered college to study business; however, once my sophomore year came   around, I changed my mind.  English education seemed to be a better fit for me, especially after observing middle and high school classrooms.
What are you most looking forward to about retirement?
I most look forward to having free time again.  Being an English teacher requires a great deal of time spent on grading essays and short answer responses.  Although we follow a grading rubric, we still provide written feedback and comments on written assignments. Therefore, once I retire, I will have time that I can dedicate to my husband, children, and 10 grandchildren (with two more on the way this December)!
How did you know that now was the right time to retire?
I think that a combination of the pandemic and the fact that my husband is retiring, as well, made me come to the conclusion that it is time to retire.
What will you miss about Tunstall?
I will miss my colleagues and students, for sure.  When I left the city to come to teach in the county, I was immediately impressed with the cordiality of the students and how respectful they were.  My colleagues in the English department welcomed me with open arms.  I felt right at home here, and teaching at Tunstall has been a joy.
What would you say to someone who wants to be a teacher?
My advice to someone who wants to be a teacher is simple:  make sure you enjoy working with young people and be approachable.  So many students need a caring teacher in their lives, and sometimes that in itself is enough to motivate students to strive to do their best in school.  Holding high expectations is just as important, and teachers should absolutely do both–they should encourage students to do excellent work and they should genuinely care for them.  I have always tried to do that when I taught, and I hope that I have made some kind of  difference in the lives of my students.