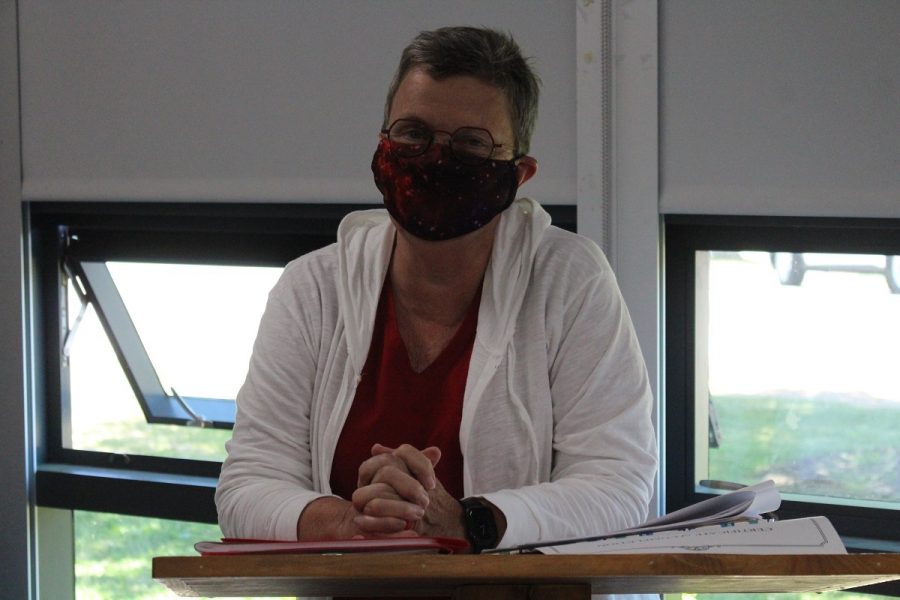 Sylvia Ray
Q & A on retirement with Sylvia Ray
How many years have you been teaching total? at Tunstall? What subject/grade levels? 
I have taught in five different states (Virginia, Mississippi, Georgia, Tennessee and North Carolina) for a total of 40 years. I have taught at Tunstall High School for two years. The bulk of my teaching career (30 years) was spent with Guilford County Schools (NC) where I taught chemistry and physical science and later worked with teachers as a curriculum facilitator. 
What made you decide to become a teacher? 
Teaching chose me. I cannot remember a time when I didn't plan on being a teacher. 
What are you most looking forward to about retirement? 
Not being rushed, just being able to enjoy the task at hand. 
How did you know that now was the right time to retire? 
I always said that I wanted to leave teaching when it was the right time. The pandemic and the unexpected death of a colleague helped me realize that it is time. I will always be a teacher at heart and will miss coming to school.
What will you miss about Tunstall?
Although my time at Tunstall has been short, I will miss the students and the sense of community.
What would you say to someone who wants to be a teacher?
Teaching is the hardest, most rewarding career you can choose. If you want a career that brings you happiness and deep satisfaction… is different every day… then teaching is for you. Never view teaching as a job, your day doesn't end when the bell rings.Teaching is a career, one that requires constant reflection and adjustment.