Taylor Swift Re-releases albums and we re-feel all too well
Taylor Swift. Everyone loves her, and those who don't, well I'll just say they are truly missing out. Those of us who do love her, are ready to celebrate. 
When Taylor signed her recording contract with Big Machine, she was given ownership of her writings, but the label kept ownership of the previous versions of the albums. Tragic, right? Well the good news is she, being the brilliant person she is, found a loophole! Re-record and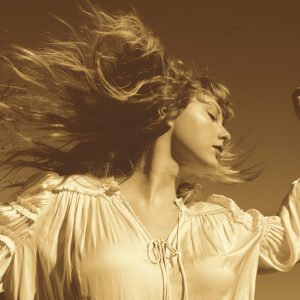 re-release, and she has gotten off to a beautiful start.
Early July 2020 she released and produced her own album Folklore and later that year in November she released Evermore. Both albums gave Swifties a joyful respite from the doldrums of the Coronavirus. 
Then surprised us all when early 2021 she announced that she would be re-recording Fearless. She announced it on her Instagram posting the new album cover, with her looking in the opposite direction of the original cover: into the future. 
Fearless was originally released as her 2nd album and it had 13 songs. When the "Taylor's Version" was released it had 27 songs, 14 more than the original. It included "vault tracks" featuring Keith Urban and Maren Morris and the original track "Breathe" once again featuring Colbie Caillat. The album was everything fans wanted, bringing back all kinds of nostalgia with songs like "Love Story," "You Belong With Me," and "Fifteen." She introduced a whole new side of her 18-year-old self with previously unreleased songs, "You All Over Me," "Don't You," "We Were Happy," and "That's When." Taylor Swift once again blew us all away, but she didn't stop there.
Seven months later she released Red (Taylor's Version) and it initiated the start of "sad girl autumn."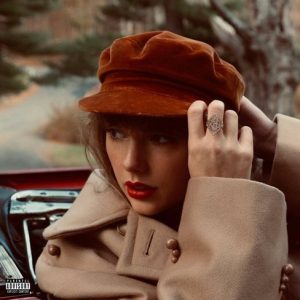 Taking us all back to early 2012 when 19 year old Taylor was enduring a breakup with 29 year old actor Jake Gyllenhaal, who yes, very widely known by Swifties, never returned her scarf! Bringing back the anger, sadness, love, and so many more emotions we experienced with her.
 This time, however, we received a new 10 minute version of "All Too Well", rekindling emotions that erupted in the air like star confetti. The song was then given its very own short film starring Dylan O'Brien and Sadie Sink, directed by who else, that's right, Taylor Swift. 
We were again gifted with nine "from the vault" tracks. Taylor recorded "Better Man" for the first time. A song she wrote and was originally released by Little Big Town. She also brought back longtime collaborator and friend, Ed Sheeran to redo the hit track "Everything Has Changed," and also record the new track "Run."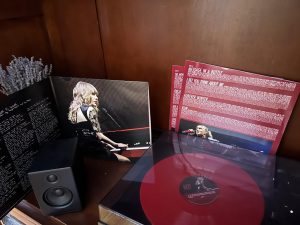 Taylor, with the help of Blake Lively, also filmed a music video to the "vault track", "I Bet You Think About Me" (featuring Chris Stapleton). The video, starring Taylor dressed in red of course, dramatizes the wedding of the protagonist's ex and her vengefully being there to crash the perfect day. Mischievous scenes with her grabbing a chunk out of the wedding cake and sitting at the kids table, to her dancing with the groom and gifting the wife with none other than a red scarf. The video was a huge success. 
Not only did Taylor release "vault tracks" about her breakup, she released "vault tracks" about the start of her relationship with Harry Styles. Eventually these new tracks drift away from heartbreaking relationships and begin exploring friendships. My favorite track is "Nothing New" featuring Phoebe Bridgers. This track explains how most women in the public eye constantly have to reinvent themselves to keep up with the world around them. 
Six days after Taylor released Red (Taylor's Version), she released "All Too Well" (Sad Girl Autumn Version), which she recorded at Long Pond Studios with close friend Aaron Dessner, who helped her co-write many of the songs on her previous albums Folklore and Evermore.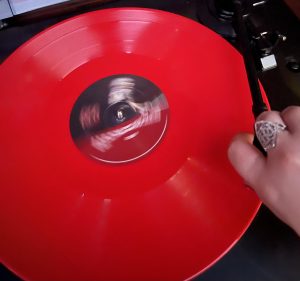 Taylor has faced so many obstacles in her career and has overcome them all, proving her success was well earned. Not only has she overcome these obstacles, she made these amazingly beautiful albums along the way. I personally like to think we are all the better for it, I know I am.