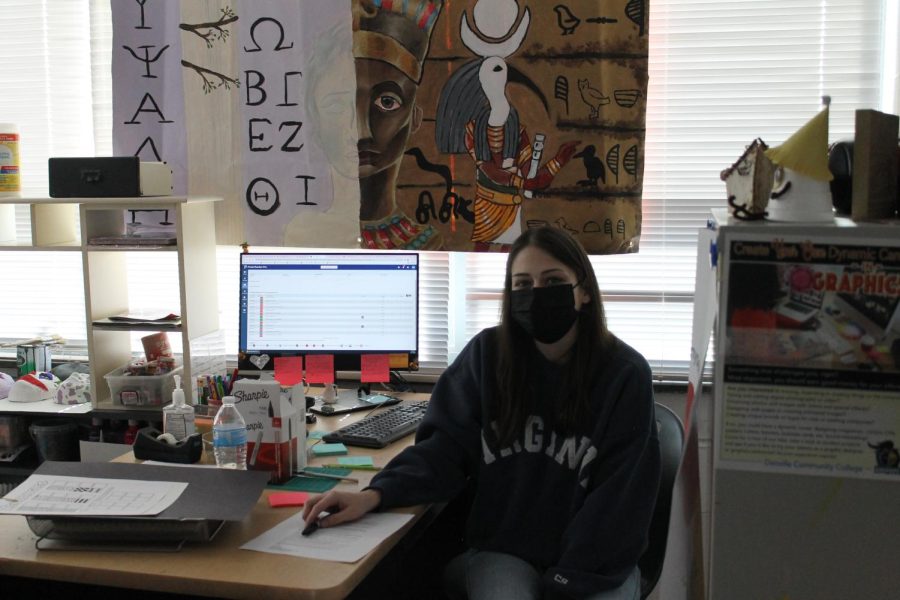 Ms. Midkiff
Ms. Montana Midkiff is a Radford University graduate who teaches Art I, II, and III. This is her first year teaching as well as her first year teaching at Tunstall. In her free time, she enjoys taking care of the plants she has in her home. "I probably have like 100 plants in my house. I love plants," Ms. Midkiff said.
Midkiff explained that she likes teaching high school students because she enjoys building relationships with them. "I like interacting with the young kids," Midkiff stated. With the encouragement of her mom, she chose to teach at Tunstall because she originally lived in Gretna, Virginia. Her favorite part about working at Tunstall is the friendly staff and students that she interacts with daily. "Everybody just makes you feel welcome," Midkiff said.
Midkiff's goal is for her students to leave her class more confident in their art abilities than when they walked in. "That's really what we want to do in art, we want to build our confidence," Midkiff explained.
Donate to Trojan Messenger