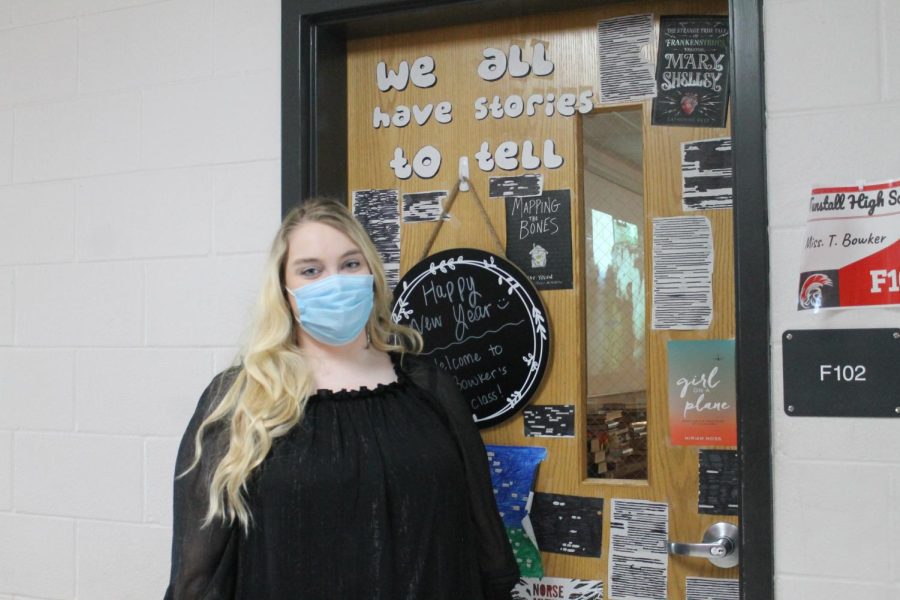 Ms. Bowker
Ms. Bowker is an Averett University graduate who teaches ninth grade Honors English, ninth grade English, and tenth grade English. She is in her second year of teaching. Apart from teaching, she enjoys reading, traveling, shopping, and spending time with her pets.
Bowker talked about how she enjoys teaching high school students because she loves the kids at Tunstall. "It was kind of like coming back home because the kids were so welcoming," she stated. She chose to teach English because of her love for reading. "I love to read, so it just kind of made sense," she explained. Her favorite part about teaching at Tunstall is the atmosphere. "The idea of being the best in the county gives the kids a high expectation, and they really do follow through," Bowker said.
Other than improving their English and grammar skills, she hopes that she can help her students find a love for reading. "I really try with the kids to make them realize that reading is not a chore," she stated. She wants to help her students understand that even if reading isn't something they are interested in, they should still respect it since it's a skill they will need for the rest of their lives.
Donate to Trojan Messenger