Meet Blair Smith, Tunstall's newest college adviser
Blair Smith is the newest college adviser at Tunstall High School. He is charismatic, kind, and creative. Mr. Blair has been a fresh face at Tunstall since August of 2021. He is a graduate of Freedom High School and the University of Virginia, Mr. Blair is here this year to help students get prepared to get ready for  the jump from their senior year to their freshman year of college.
While in high school, he ran cross country and was an active participant in theater while also focusing on getting into the University of Virginia. He was (and still is) interested in music and helping students with diverse backgrounds. While at UVA he double majored in Political & Social Thought and Spanish, all the while being in the environmental club.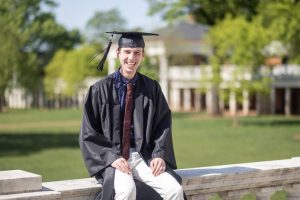 Currently Mr. Blair is Tunstall and Galileo's college adviser, and next year will solely be focused on Tunstall. Mr. Blair works closely with Tunstall's senior guidance counselor, Mrs. Rossman, which he adores. 
When asked about coming to Danville, Blair stated "The first time that I heard about Danville was in the spring of last year when I got my vaccine." He had absolutely no idea about working as a college adviser and working in Danville until the second semester of his senior year. 
Mr. Blair has advice for the junior class, seniors."Definitely don't stress about it, but start to get excited about the possibilities"  He said not to get too narrow with your major…yet, but liberal arts are much less stressful. 
For seniors, Mr. Blair suggests not to get a credit card. and to "be intentional who you live with." He says it makes a huge difference if you have someone "solid" to live with in your time at college.
Where can one find Mr. Blair when he's not courageously helping terrified students making one of the biggest decisions of their lives? He loves Danville's Riverwalk Trail and on Wednesdays and Sundays he drives to Durham to sing in a church choir.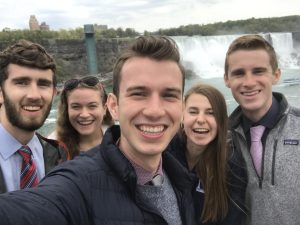 Currently, Mr. Blair is at THS on Tuesdays, Thursdays, and Fridays in room D102. He is the administrator of the Tunstall college advising Instagram account @tunstallcollegeadvising and, alongside Mrs. Rossman, runs the senior (and now junior) Google Classroom (which he says to check frequently so you don't miss anything).  Mr. Blair says to reach out to him about FAFSA deadlines, scholarship deadlines, college information and tours, and anything else you may need to know to get prepared for college. 
Contact Mr. Blair at [email protected]