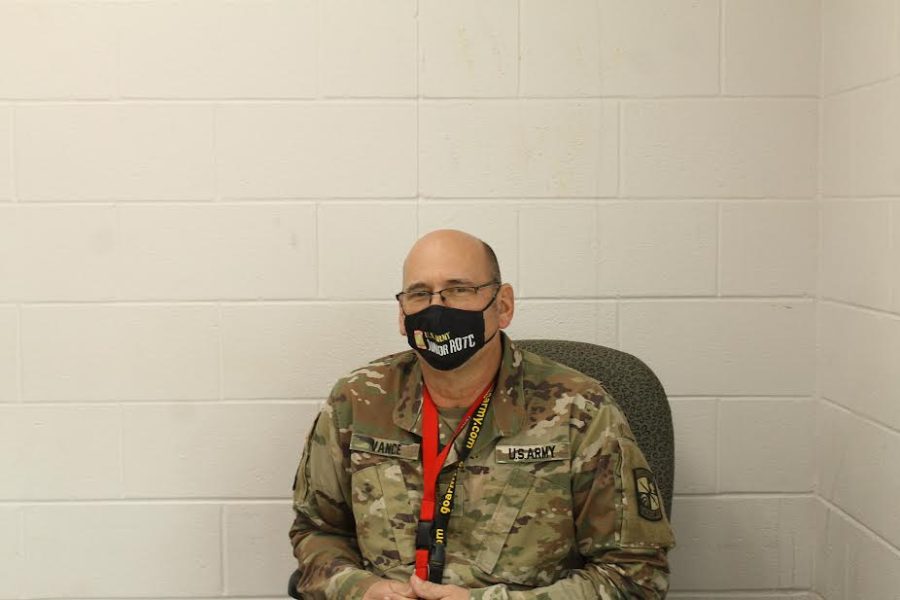 Sergeant Mark Vance
Sergeant First Class Mark Vance is the new JROTC teacher. He has previously taught JROTC for 13 years and Vance served 24 years in the Army, he also graduated from Fort Hays State University. 
Vance chose to come and teach at THS because he heard the JROTC program was really good. He also loves the staff here and how much they care about the school. 
A struggle for Vance this year has been keeping up with the COVID protocols and making sure everyone is safe. He also says coming back from doing online classes has been super tough. 
Vance hopes by the end of his class students gain important life skills like communicating well with others and how to stand up for yourself."We teach them how to repel to help show that they can overcome fear and how to put trust in each other."  He also wants his students to respect others and have the courage to stand up for those that can't stand up for themselves. 
When Vance isn't teaching JROTC, he also enjoys taking trips to places like Myrtle Beach and to Gatlinburg, Tennessee.