Thrilling movies of 2023
2023 is a year with tons of engaging movies coming out. The following months are slam-packed with comedy, action, romance, fantasy, and drama. These movies are directed by popular filmmakers such as Rhys Waterfield, Greta Gerwing, and Michael B. Jordan. 
Michael B. Jordan is directing, producing, and starring in "Creed III," a drama/sport film that is rated PG-13. In this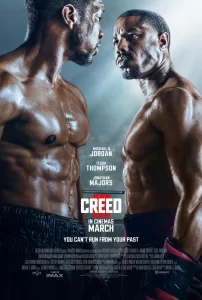 movie, Adonis Creed is still dominating the boxing world and is thriving in his career and family life. When Damian, an old friend and boxing prodigy, reappears after serving time in prison, he's eager to prove that he deserves a shot in the ring. The battle between former friends is more than just a fight, and to settle the score, Adonis must risk his future to battle Damian, a fighter with nothing to lose. This movie is anticipated to come out on February 27th. 
Anoth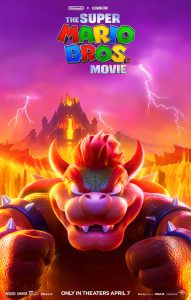 er movie coming in a few months is, "The Super Mario Bros. Movie" by Illumination that is set to be released on April 7th. It is based on the well-known video game franchise "Super Mario" in which Mario, a plumber who travels with his brother, Luigi, in underground tunnels to save a princess that has been taken prisoner by the villain, Bowser. It's gonna be like the game. It is an animated action-comedy that is rated PG because it contains mild violence.
An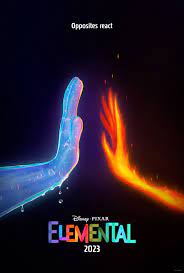 upcoming film by Pixar is set to come out June 16th called "Elemental." It's an animated, romance-based movie centered in a town full of elements. Inside the town, the elements of fire and water find out that they are not so different from one another, and they can love each other despite their differences. Its target audience are people from ages 13-17. 
Paramo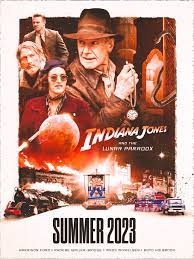 unt Pictures is producing "Indiana Jones and The Dial of Destiny," the fifth film in the series. Like the other movies it is an action/adventure. It is set in 1969 against the backdrop of the United States and Soviet Union space race. Indiana Jones, an archaeologist/adventurer from America, is uneasy over the fact that the U.S. government has enlisted help from a former Nazi to beat the Soviet Union in the battle to make it to space. He is accompanied by his goddaughter, Helena, on his journey.  It is rated PG-13 and is set to be released on June 30th. 
Warner Bros. Pictures is creating a comedy/fantasy movie, "Barbie." It is about a Barbie doll living on Barbie land an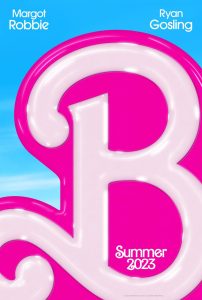 d is expelled from the world for not being perfect enough and not fitting into the typical mold. Afterwards, she goes to the human world looking for true happiness. The motion picture is being released on July 21, and its rating is PG-13. A lot of well known actors are going to be in the movie but some of the main ones are Margot Robbie, Ryan Gosling, and Emma Mackey. Margot Robbie is also one of the producers for the movie. 
A lot of students are excited for the upcoming movies, but one of the most anticipated ones is "Barbie." People are also excited for "Indiana Jones 5" and "Creed 3" to come out to theaters. All these movies will be available to watch at Danville Stadium Cinema on the release dates listed.