Ten romantic comedies you should watch
What is a romantic comedy?
Romantic comedies, or rom-coms, are pieces of media that are humorous and lighthearted while also showcasing a romantic relationship between two people. It usually follows two likable characters as they meet, fall in love, overcome obstacles, and defy odds together.
 Rom-Coms: A brief history
The first rom-com is said to have been released in 1924 with the silent film "Sherlock Jr." starring Buster Keaton. It is not known who first came up with the idea of the rom-com, but many give credit to English playwright William Shakespeare with his comedies such as The Comedy of Errors, and The Taming of the Shrew. The rom-com gained popularity in the '30s during The Great Depression because most people wanted to forget about all the problems that were occurring during that period. Most say the peak rom-com era started in the '90s and extended until the end of the 2000s. However, by the 2010s, most studios had stopped the production of rom-coms because superhero films had taken over cinema.
Rom-Com resurgence
Rom-coms were not being released as often as they were before, but they still remained very popular. This is because rom-coms were being released to streaming services instead of getting the actual movie theater releases. Now in 2023, we are starting to see a resurgence of the film genre, and not just on streaming services.
Rom-Coms you should watch:
10 Things I Hate About You (PG-13)
This 1999 rom-com is a retelling of 'The Taming of the Shrew' by William Shakespeare in a more modern way. Bianca (Larisa Oleynik) wants to date her crush, but she can't date until her sister, Kat (Julia Stiles), gets a boyfriend. Her crush gets his friend to date and then break Kat's heart. While this film leans more toward the market of teenage girls, you can find that it is an enjoyable flick for people of all ages.
Clueless (PG-13)
This 1995 film has a few romances, but the majority of the film focuses on friendships. The movie is a more modern version of Jane Austin's novel 'Emma.' It is even behind numerous popular pop-culture sayings like 'as if'. The main character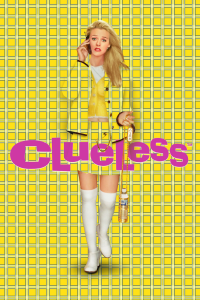 is Cher (Alicia Silverstone), a rich, beautiful, and popular high school girl from Beverly Hills, who is navigating through friendships and romance. Besides the wonderful chemistry between the actors, another great element is the costuming. Fashion from this film has managed to inspire many people's styles.
She's All That (PG-13)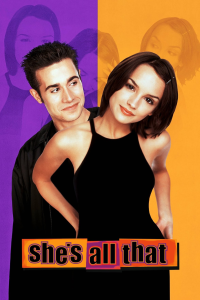 'She's All That' is a modern adaptation of Bernard Shaw's play 'Pygmalion' and George Cuklor's film 'My Fair Lady'. The film was released in 1999 and follows Zack Siler (Freddie Prinze Jr.) after his ex-girlfriend leaves him for another girl. He boasts he could make any girl in the school popular. He then chooses Laney Boggs (Rachel Leigh Cook)  to make popular. Despite having a predictable plot, it still has the ability to make you laugh and leave it to where you can watch it again and again.
13 Going On 30 (PG-13)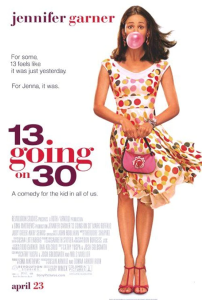 This 2004 film follows 13 year old Jenna Rink (Jennifer Garner) as she makes a wish to be thirty, flirty, and thriving but is unaware of the magic wishing dust that will make that wish come true. She wakes up only to find out that she had grown up mean and rude which caused her to lose her best friend.  This movie has the ability to make you laugh and cry. It also includes a wonderful message about not growing up too quickly.
Enchanted (PG)
This 2007 Disney film is an Oscar winning romantic comedy, but also a musical. Giselle (Amy Adams) is forced by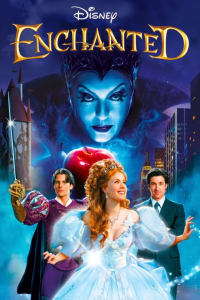 an evil queen to leave her fairytale land of Andalasia and lands in New York City. The reimagined fairy tale is enjoyable for all genders and all ages. The wonderful blending of cartoon elements and live action makes for a visually pleasing film.
To All The Boys I Loved Before (PG-13)
This 2018 film was released straight to the streaming platform Netflix. Laura Jean Covey (Lana Condor), a shy teenage girl, w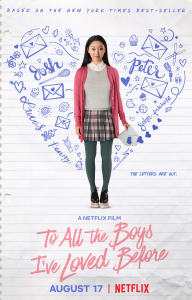 rites letters to the boys she likes. She hides the letter thinking no one would find them but one of the boys finds the letter. This is another film more targeted toward teens; it is still an enjoyable film for all ages. This is a great film to watch on a rainy day when you stay inside.
How To Lose A Guy In 10 Days (PG-13)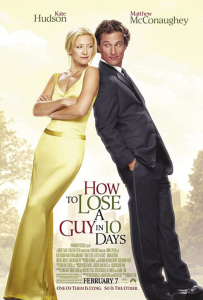 Based on the picture book of the same name by Michele Alexander and Jeannie Long, which is a book of how-tos, this 2003 film follows journalist Andie Anderson (Kate Hudson) and advertising executive Benjamin Berry (Matthew McConaughey). Andie is writing a how-to article about how to lose a guy in ten days and Ben needs to make a woman fall in love with him. McConaughey and Hudson have an amazing relationship dynamic that makes it easy to want to see them fall in love.
Crazy Rich Asians (PG-13)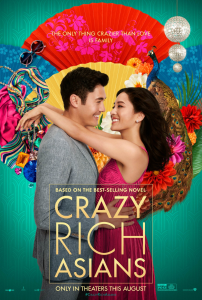 The first major Hollywood film to feature a majority Asian cast was released in 2018 and based on the novel of the same name, released in 2013, by Kevin Kwan. It follows professor of economics Rachel Chu (Constance Wu) and her boyfriend Nick (Henry Golding) as they travel to Singapore for a friend's wedding. This film is not only great but also has great diversity. While watching this movie you learn about the asian culture while also getting a good laugh. 
The Princess Bride (PG)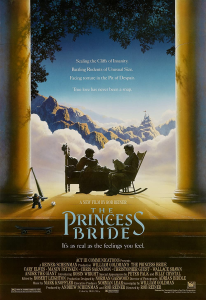 The 1987 fantasy, adventure, romantic comedy follows Westly (Cary Elwes), and a few fellow companions, as he tries to rescue his true love Princess Buttercup (Robin Wright) from Prince Humperdinck. After a watch of this movie, it makes it easy to understand why it is considered one of the funniest movies of all time. This is a great film to watch by yourself or with family.
The Proposal (PG-13)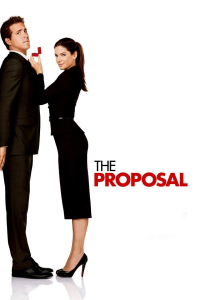 In this 2009 film, book editor Margaret Tate (Sandra Bullock) risks being deported back to her home country of Canada because her work visa has expired. To keep that from happening she blackmails her assistant, Andrew Paxton (Ryan Reynolds), into marrying her. This movie perfectly captures the romantic comedy aspect. The great chemistry between Reynolds and Bullock, as well as the rest of the cast, makes the relationship a believable romance that you find yourself rooting for.