Tunstall basketball finishes top of the Piedmont
Tunstall won the Harry Johnson Holiday Classic, the Piedmont District Regular Season, and the Piedmont District Tournament this season. Their final loss occurred at Tunstall against Cave Spring 58-70 at home on Thursday, Feb. 23 during the regional semifinal game. This would be Tunstall's final game of the season finishing the year with a record of 24-3. Tunstall did not shoot the ball well, putting only 58 points on the board, their lowest outing of the year.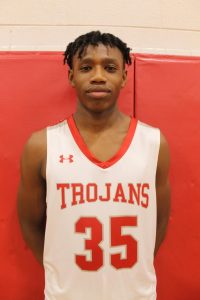 Piedmont District Player of the Year Jamarcus Brown had 16 points and 4 rebounds in the loss. Kobe Morrison and Jailyn Edmonds each had 11 points and 3 steals.
Raymond Ladd had nine points and 6 rebounds. Ladd is one of three seniors that Tunstall will lose this year including Austin Scearce and Jason Zelinski.
Earlier in the week, Tunstall defeated Carroll County decisively 73-47 in the regional quarterfinal game hosted at Tunstall. Tunstall was only up 11-7 at the end of the first quarter but found their ball movement and spread out the scoring going up 29-18 heading into halftime.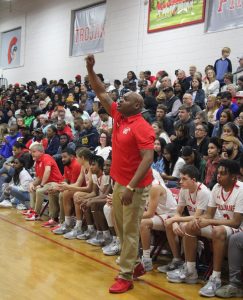 Carroll County would come out and score two back-to-back three pointers at the top of the third quarter, but it would be the last time the visiting Cavs were within ten points for the rest of the game. Tunstall cleared the bench while up 61-38 and senior Jason Zelinski let it rain 3-pointers as he hit three behind the arc for nine quick points.
Brown had 20 points and nine rebounds in the final win. Edmonds added 16 points and six rebounds while Morrison added ten points and four steals.
The following awards were announced for the Piedmont District:
Piedmont District Player of the Year–Jamarcus Brown (junior)
Piedmont District Coach of the Year–DeMarcus Morrison
1st team–Jailyn Edmunds (junior)
2nd team–Kobe Morrison (freshman)
Honorable Mention–Xavier Cobbs (sophomore)