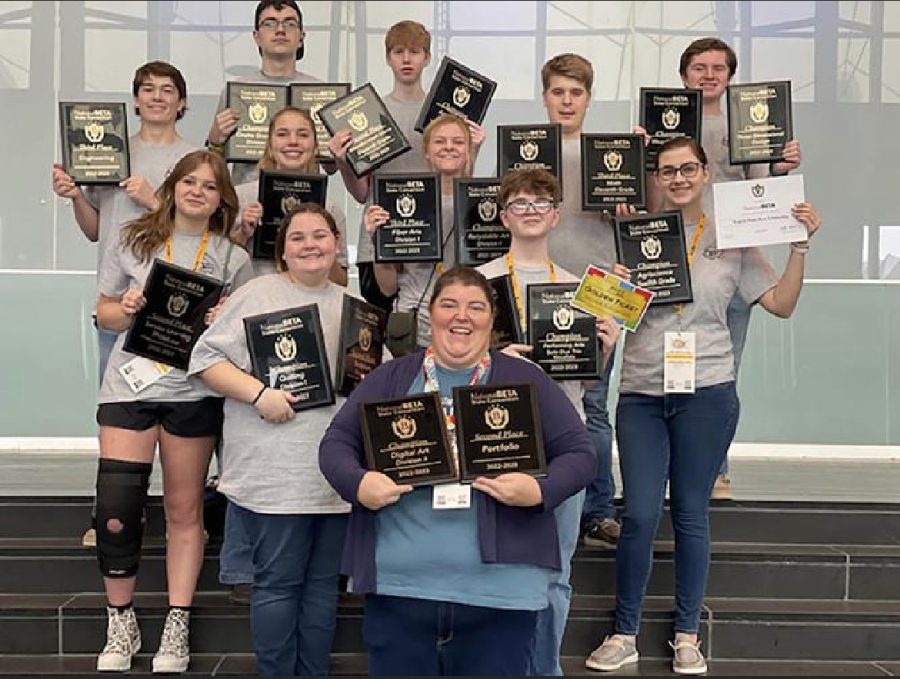 Trojans Take over Beta Convention
March 10, 2023
On the week of Feb. 9 a dozen Trojans headed to the 2023 Beta Convention. Each of the students who attended won in at least one competition. During this event, the Trojans managed to take home 20 top three spots and a VA BETA scholarship award. All students that attended the convention also qualified for nationals.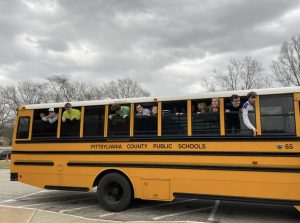 "For me the trip was a very inspirational point of leadership. It shows a lot of leadership and how you can work together with others," says sophomore Parker Sinclair.
"My favorite part about Beta is definitely the leadership. It really brings me out of my shell," says sophomore Halle Cassada.
1st Place Winners
The students took first place in the following competitions:
3D design-Hunter Mills, Agriscience test 10th-Hunter Mills, Marketing and Communication-MacKenzie Harris, Parker Sinclair, Shelton McKinney, Agriscience test 12th-MacKenzie Harris, Woodworking Div 2- Luke Mills, Digital Art Div 2- Luke Mills, Quilling Div 1- Sydney Pritchett, and Recycled Art Div 1- Parker Sinclair.
2nd Place Winners
The second place winners were French Academic 10th-Matthew Harris, Biomedical test 11th-  Mary Gammon, and Sculpture Div 1- Sydney Pritchett.
3rd Place Winners 
Third place winners are as follows; Engineering 3rd-Luke Mills, Shaffer Boles, Halle Cassada, Chandler Snow, Matthew Harris, Math 11 test-Berlince Dong, Fiber Arts Div 1- Parker Sinclair 3rd, and Painting Div 1- Halle Cassada. 
"I had lots of fun at the convention. Although we had a few challenges, we worked through them and embraced the mistakes,"  Cassada said.
The students plan to do a few different fundraisers including: Hat day (March, 10), Get your picture with a baby goat(March, 16), and quiz bowl night (during April). All the money raised in the fundraisers will go towards the fees for the Nationals.