The THS experience through the decades
Tunstall High School was formed in 1964 by the merging of Brosville High and Whitmell High. Ever since there have been people who have been changed by it. In this article we will take a deep dive into the lives of past THS students and ones who walk the halls now.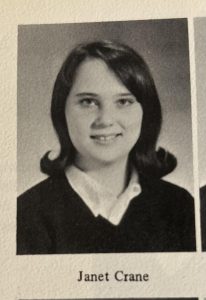 Meet Janet Hilliard, Janet was a student of THS who graduated in 1969.  The principals during her high school years were Jack Reasor and Bob Reece. "They were wonderful principals and role models," Hilliard said. She greatly enjoyed going to this school for many reasons and was involved in many different clubs and extracurricular activities. "I felt comfortable at school and going to so many athletic events helped create a sense of community," said Hilliard. She doesn't remember all the clubs that she was in;however, she participated in Spanish Club, Drama Club, and the Trojan Messenger.She had good grades and made lots of wonderful memories. "My favorite memory was working with Mrs. Hardy on several school plays and taking our one act play to Lynchburg College," said Hilliard.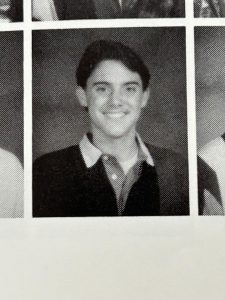 Another past student of THS is Jonathan Hilliard who is the son of Janet Hilliard. He went to school here in 1996. "My principal was C.L. Scarce, and I liked him very much. The assistant principals were Mrs. Hairston and Mr. Bowman. They were a great team who were always finding ways to engage the students. The school always felt like a safe place to be," Hilliard said.
Hilliard always felt a part of the school. "I suppose what made me feel a part of THS was my heritage. Both of my parents are THS graduates so being one myself was a very affirming feeling. Not to mention, I graduated with some of the very people I was with in elementary and middle school with, so connections may have been a more appropriate word. I have always felt connected to THS,"  Hilliard said. 
His favorite part was the musical side of THS. He made some unforgettable memories with the choir and band. "I would have to say that my favorite memory is being able to travel with the THS stage band and the guys' vocal ensemble to perform at the 1996 Olympics in Atlanta, GA. I was blessed beyond measure to be in chorus and vocal jazz with some amazing singers. In 1996 the THS music department was the best in our area and proof of that was being invited to perform in the Olympic festivities. We were able to perform at Coke Park, Woodruff Park, and at the Martin Luther King, Jr. Peace Plaza. I was the lead singer of the guys vocal ensemble. We sang classic R&B songs. It was truly the opportunity of a lifetime to share the stage with such talented musicians and singers. And I must credit Mrs. Debra Bray for demanding our best and for putting us in a position to succeed," Hilliard said.
Hadyn Wentz is a current THS senior who is currency in five different clubs and is the current senior class president. Her principals are Mr. Boles, Mrs. Totten, and Mr. Echols. "I think they're all super helpful and kind to the students," Wentz said. 
She loves her school including, "The welcoming environment and all of the kind people here," Wentz said. She is also very active with her school. "I played varsity volleyball in the fall, and I will be running track in the spring. I also played varsity soccer the last couple of years." Wentz said. 
"A normal day at THS looks very busy for me. I basically run around doing work, helping out with activities for SCA, talking to my friends and teachers, and a lot of studying/reading," Wentz said. 
Overall, THS has been recognized as a caring community by past and present students. A school that continuously holds memories from years ago, still being shared to this day. The school has a devoted staff, as well as devoted students, and it continues to grow as an amazing place for students to receive their education.