On the road with Morgan Wallen
Morgan Wallen is one of the biggest country music stars in the world right now. From his start on The Voice, he has risen to fame very quickly. Morgan Wallen has released three albums, three EP's, and 12 singles. Wallen is known for his love and breakup songs. Many of his fans relate to his lyrics. He has a different sound and soul in his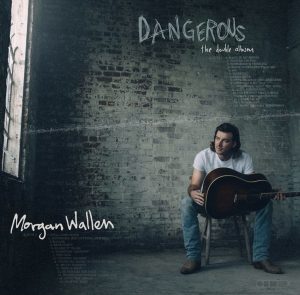 voice that has brought a breath of fresh air to the country music scene.
Wallen had been very quiet about the status of a new album until he posted on Instagram in February that his new album would be released in March. He hadn't released an album since 2021 which was Dangerous. This album won multiple awards and topped music charts all across the globe. Since the release of his new album, One Thing at a Time, on March 3, it has also topped charts and is projected to win many awards. 
Wallen kicked off his tour, One Night at a Time, for his new album in New Zealand on March 15, and he has made his way over to the U.S. by starting in Milwaukee, Wisconsin, on April 15. He will stop all over the country and even many parts of Canada.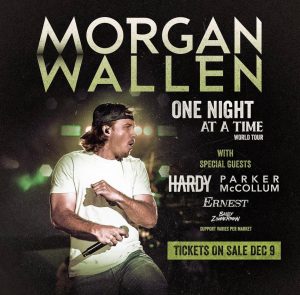 Wallen isn't alone on this tour. He brought along HARDY, Ernest, Bailey Zimmerman, and Parker McCollum as special guests on his tour who are close friends of Wallen. 
Many fans go all out with their attire at his tours. Bedazzled cowboy hats, rhinestone boots, fringe galore, and custom made shirts are just a few of the things people wear. Some fans will even go to almost every concert on the tour as they can and have a different outfit every time. 
I was gifted a ticket from a family friend to attend his concert in Virginia Beach, and I am very excited to attend my first Morgan Wallen concert. I have been a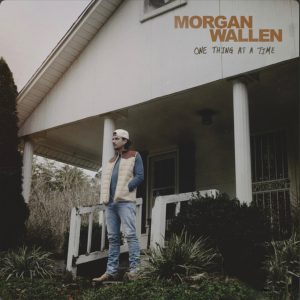 n avid fan for years. Tickets were a battle to get for this tour, just like they were for his last one which should show how much he and his music are loved. People stayed up all night and sat in long queues to get tickets. Tickets were as high as $1,000 for pit seating since it's so close to the stage. Even though I won't be in the pit, I'll be singing my heart out to every single song.