Scholastic Bowl: What's all the 'buzz' about?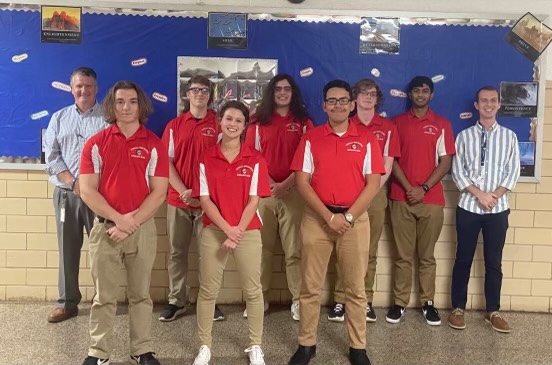 When most people think of a sport, they imagine a sport that requires physical effort, like football or volleyball for example. However, at Tunstall High School, there is one sport that isn't like the others. A sport that's all brain and no brawn for once. This sport is the Academic Competition for Excellence, or ACE as it is more commonly referred to where students compete academically. 
Tunstall High School's Scholastic Bowl team was coached this year by government teacher Aaron Book and college advisor Blair Smith. Sadly, this will be the last year they will be the coaches for this team. Mr. Book has been coaching the team since 2018, and he's felt nothing but joy for this team and previous ones. "We definitely exceeded expectations that night, beating higher seeded teams, and not losing until we faced a much larger school in the semi-finals," stated Book as he reminisced about their successful night at the Piedmont District championship. 
The Tunstall High School Scholastic Bowl varsity team consisted of seven students while the junior varsity consisted of two. The varsity team consists of seniors Christopher Flores-Bravo, Taylor Dodson, Lucas Walker, and Michael Frazier; two juniors, Azam Khan and Logan McGuire; and one sophomore Brady Slattery. The junior varsity team consists of a freshman Miranda Smallwood and sophomore Emerson Saunders.
On Mondays and Wednesdays, they would practice for an hour. During their practices, they would practice against each other and study trivia. The questions asked during competitions were random and could be about any subject; from history to art, to music, to politics, the questions varied.
At a competition, there are three rounds per match. The first round is 'toss-up' questions, where anyone on either team is allowed to answer the question. The second round consists of directed questions, where one team gets a question then the next team gets a question. Finally, the third round is 'toss-up' questions again. In order for a student to answer a question, they must press their button or click their buzzer. When the announcer addresses them, only then will they be allowed to answer.
Each question answered correctly is worth 10 points; however, if the announcer hasn't finished the question and a student buzzes in early with an incorrect answer, they lose five points for their team. Buzzing in early and getting the question correct does NOT result in any additional points.
Over half of this season's varsity team consists of seniors. Senior Taylor Dodson has been with the team since her freshman year of high school. She originally joined when a teacher recommended the club to her and she's stayed ever since because of her love for the trivia aspect. Dodson states her favorite part of being on the team is her teammates and "getting to interact with them every week or so for practices and competitions". 
In late January, the season came to an end. Their last competition took place at Hidden Valley High School. Although their time there was short-lived, the team worked hard every moment leading up to the competition. Senior Christopher Flores-Bravo states, "Although the season came to an abrupt ending, I really enjoyed the bond I had with my teammates, during practices, competitions, bus rides, and at Chick-fil-A." After they wrapped up the work they had done, they held a 'victory lunch' to celebrate the successful season they had made.
Leave a Comment
Donate to Trojan Messenger
Your donation will support the student journalists of Tunstall High School. Your contribution will allow us to purchase equipment and cover our annual website hosting costs.
About the Contributor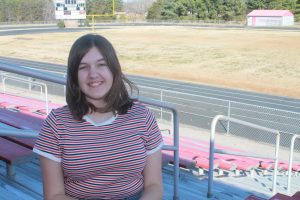 Maycie Petrushak, A&E Editor
Maycie Petrushak is a junior at Tunstall High School, and this is her first year on the Trojan Messenger staff. After school, she enjoys her time making...