Debating Danville's fries
While Danville is small and not all that interesting to some, the citizens of said city have to admit that Danville's restaurants serve some good french fries and cheese fries.
In a poll, Tunstall students were asked what restaurant they believed had the best fries in Danville, and the answers came back to be a close tie between McDonald's and Bojangles; however, the results concluded that McDonald's has the best fries in town with Bojangles following closely behind with one less vote.
Sophomore Kernice Smith voted against Bojangles as she believes they aren't as good anymore.
"I usually love Bojangles fries, but their fries have become soggy and don't have enough seasoning. I have to ask for extra seasoning every time," said Smith.
People that voted for McDonald's, however, said that they had the best fries because of how perfectly salted they are and their slim cut. They also like how consistent McDonald's are with their fries, even with the new changes to their menus and ingredients.
In another poll, students were asked which restaurant had the best cheese fries in Danville, and Kickback Jack's won. Not surprisingly, the newest addition in town, Danville Golf and Social, got many votes as well. 
Voters of Kickback Jack's thought the restaurant's cheese fries were evenly cheesy throughout and simply had good flavor. Senior Brooklyn Brooks chose Kickback Jack's for cheese fries, saying: "I like the oil they cook the fries in because they have a peanut aftertaste. Also, they are in between crunchy and soft."
Sophomore Chloe Simmons was another proud vote for Kickback Jack's fries and cheese fries.
"The fries paired with football, basketball, and other games just wraps everything together," said Simmons.
On the other hand, drama teacher, Ms. Williams, really enjoyed Danville Golf and Social's cheese fries as "they were pleasantly reminiscent of the cheese fries at Ham's," a restaurant that used to be in Danville. 
While McDonald's is the overall choice for many, that doesn't mean that there aren't plenty of other options in the small town of Danville. Some of the other choices for regular french fries include: Wendy's, Chick-Fil-A, Arby's, and Cookout. 
Danville also provides other choices for cheese fries such as Villages and Dellano's. There are even good alternatives, like Taco Bell's nacho fries or Burger King's chicken fries!
Leave a Comment
Donate to Trojan Messenger
Your donation will support the student journalists of Tunstall High School. Your contribution will allow us to purchase equipment and cover our annual website hosting costs.
About the Writers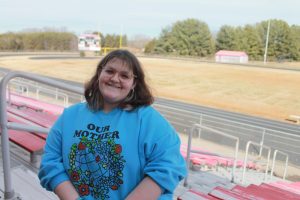 Caitlyn Childress, Copy Editor
Caitlyn Childress is a senior at Tunstall High school, and this is her first year working for the Trojan Messenger. She is in Mrs. Nester's other, less-mellow...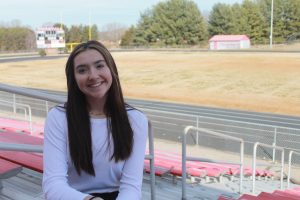 Colby Eastwood, Sports Editor
Colby is a sophomore at Tunstall High School, and this is her first year on the Trojan Messenger staff. She is on the varsity volleyball, and softball...