When pulling into the THS parking lot you will see countless Jeeps driven by students and staff. Jeeps have become insanely popular in recent years and the Trojans are big fans. Jeeps are not only loved for their looks and off-roading abilities, but Jeep owners love the culture that surrounds the vehicle. The Jeep wave is a popular type of wave where one Jeep owner will raise two fingers at another Jeep owner while driving. Another common Jeep pratice is getting ducked, which is when one Jeep owner will place a small rubber duck on another Jeep in public and typically these ducks are kept.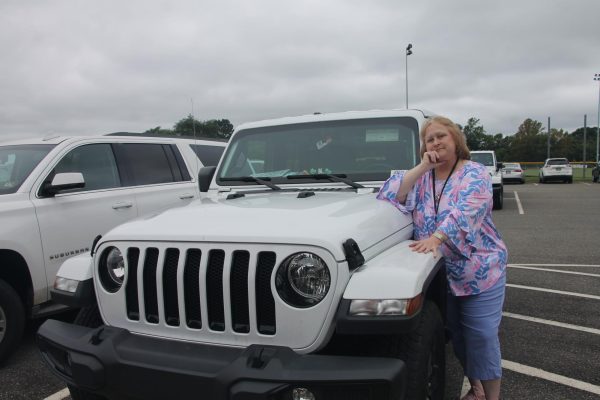 Mrs. Laura Gunn is an English teacher and owner of a white Jeep Wrangler Sahara. She has owned her Jeep named Atticus, after Atticus Finch from To Kill a Mockingbird, for around 10 months. Gunn is not the type of person who has been dreaming of getting a Jeep her whole life, she explained, "I just randomly saw it, and I was like that's cute. I'm going to get it." She has been ducked a few times and hopes to start ducking other Jeep owners soon. Gunn also has plans to get a custom made tire cover with a picture of her pet bird on it and possible pink pinstripes around the Jeep.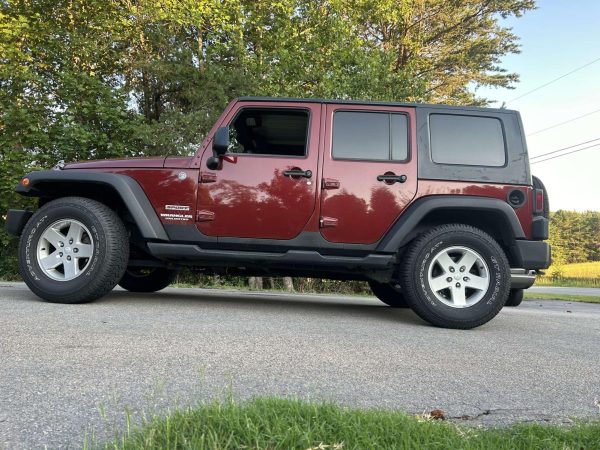 Chloe Simmons is a junior at THS and owns a Jeep. She has a red, four door 2010 Wrangler. Simmons has not named it yet, but plans on officially naming it soon. Simmons loves the way the Jeeps look, and she thinks that the detachable doors are awesome. Simmons loves the culture surrounding this certain vehicle, specifically the Jeep wave and ducking. "The Jeep wave is so fun, I'm just driving down the road and when I see another Jeep I throw up the twos!" 
Story continues below advertisement
Ashlynn Jones is in her junior year and is catching everyone's eye with her pink Jeep Wrangler. She just got her Jeep at the end of the summer, but Jones said, "I've always wanted a Jeep, ever since I was little, and my dad found me one." Even though Jone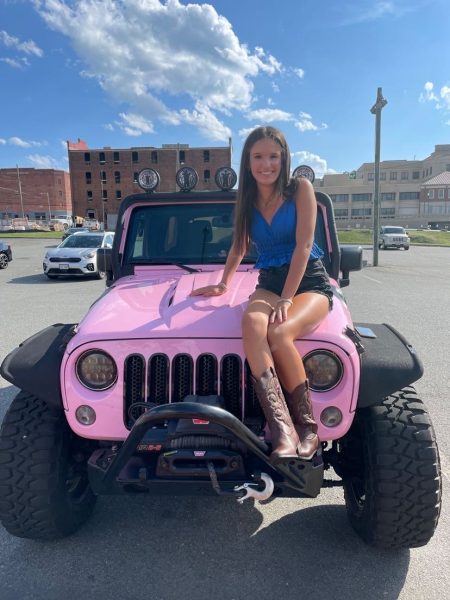 s absolutely loves her Jeep, she would not recommend it as someone's first car because it takes some adjusting to when learning to drive a Jeep. She has experience with the Jeep wave and being ducked. Jones has not started her ducking yet but plans to in the near future. 
Skyler Simms is in her senior year of high school and gets quite the attention when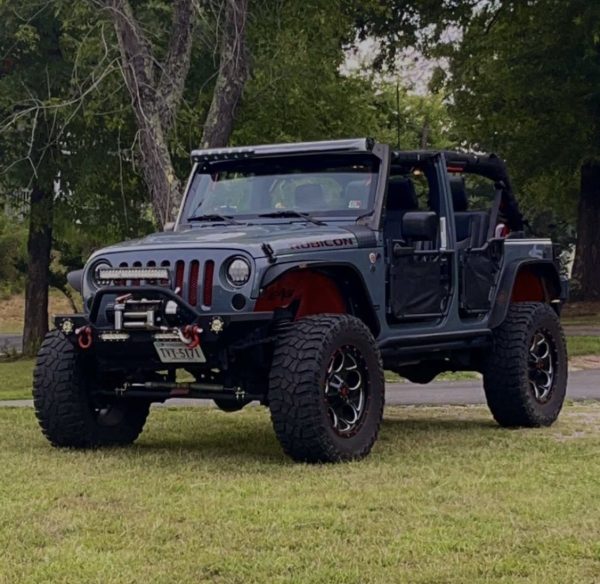 driving around in her favorite ride. Simms is the owner of an anvil gray 2013 Jeep Rubicon 10th anniversary edition. Simms has had her Jeep for a little over a year, as it was a birthday present for her sweet 16. Simms has always wanted a Jeep for as long as she can remember because of her mom's old Jeep that made her love them so much. "I've already done everything under the sun to perfect my jeep, but one thing I would change is to get a heavier wench," Simms said. Simms loves to ride on the trails with her eye-catching Jeep. Simms explained that she ducks and even was able to receive over 50 ducks at a car show.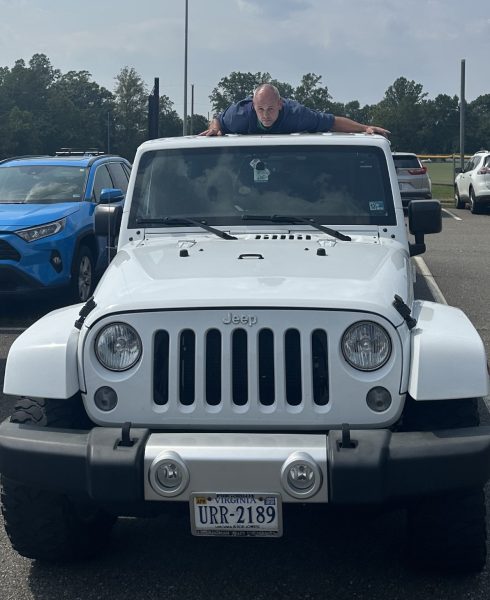 Mr. Moore is a math teacher here at THS who owns a white 2015 Jeep Sahara. Mr. Moore has always liked Jeeps and has previously owned other Jeeps. Moore loves that he can modify his Jeep by taking the top off or using it as a truck. Moore wishes to get new bumpers as a top lister of what to add to his Jeep. Moore participates in the Jeep ducking and even prefers to re-duck instead of keeping them because he thinks everyone should pass the love of the ducks around.
There are many other people here at THS that own Jeeps. Junior Carleigh Strader has a red, two door Jeep, and Mrs. White owns two Jeeps! These members of our school love their vehicles, and they enjoy riding around in them.
From students to teachers, Jeeps are widely known and loved at THS. There is plenty of diversity among vehicles in our parking lot, but Jeeps seem to be the favorite. Since this vehicle is sky-rocketing in popularity, we see more and more parked in front of our school. Needless to say the Trojans love Jeeps!