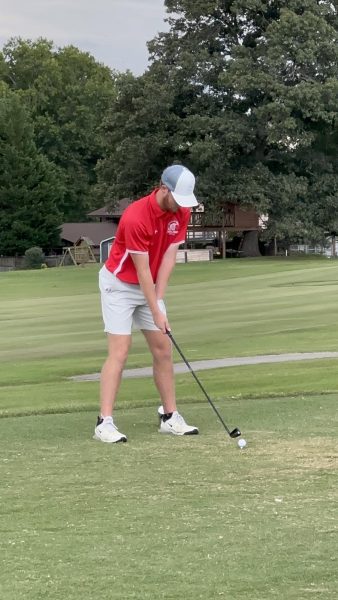 The golf team's successful season is coming to an end. The golf team competed in a match on Tuesday, September 5 at Beaver Creek Golf Club. The team placed 3rd overall against six teams. 
Leading the team's scores was Colten Payne with a score of 78, followed by Luke Snow with an 80. Coming in third for the team was Jordan Powell with a score of 83. Patrick Snow followed him with a score of 85. Tesla Vargas shot an 89 while Jackson Jones scored a 92. Shaffer Boles followed with 97 and Jackson Snow shot a 108.
The team practices at Tuscarora Golf Club twice a week and plays matches once a week. At practice they may go to the range and hit balls or practice chipping on the putting green. Oftentimes the team will play nine holes to practice.
Sophomore Tesla Vargas is the only girl on the team and really enjoys
Story continues below advertisement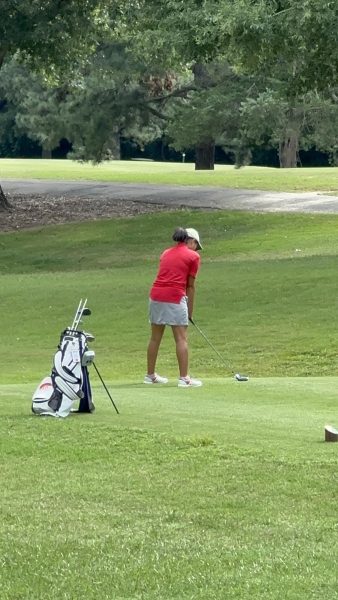 playing. "I get to motivate other girls [to play golf]," Vargas said. Vargas has been on the team for 2 years and has improved greatly. Vargas typically shoots in the 80s now. At practice she enjoys listening to music and making memories with her teammates. 
This season there are four seniors on the team Shaffer Boles, Jackson Jones, Jackson Snow, and Patrick Snow. "I'm excited for the [end of the] year, it's going to be a good one," Jones said. The seniors are excited for the rest of the season and are hoping to end on a good note. "I want to end my season by breaking 85 at the regional tournament," Boles said.
The team will travel to Oak Hill Country Club on Monday, September 11 to compete in one of their final matches of the season.