Taylor Swift's highly successful Eras Tour is turning into a movie. The movie comes out on Friday, October 13 in theaters all across North America. This is very exciting news for diehard Taylor Swift fans who didn't get the chance to see her live in concert and for fans who want to relive their tour experience. 
The film will be a documentary of her iconic Eras Tour that started in March of this year. The Eras Tour is a world tour where Taylor performs essential songs off of her 10 hit albums from her different eras. The film has a runtime of 2 hours and 45 minutes which is a little shorter than the over 3 hour long time period the concert usually lasts for. The ticket prices without taxes range from $13.13 for children and seniors to $19.89 for adults. The prices are based on Taylor's favorite number 13, and 1989 is her birth year and the name of her fifth studio album.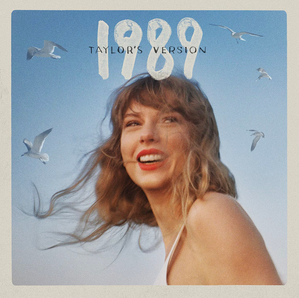 The concert film broke AMC Theatre's record for first-day ticket sales by receiving over $26 million in pre-sale tickets. It is predicted that the film will make over $100 million at the box office in the first opening weekend. Even Jason Blum, producer of the new movie "The Exorcist: Believer," moved the release date of his film from October 13 to the 6th due to the overwhelming amounts of excitement from the Eras Tour film. 
It is unknown when the movie will be available on streaming services, so make sure to go see the Eras Tour movie in theaters on October 13. Wear your best Eras Tour attire, make and wear friendship bracelets, sing your heart out, and dance like crazy at the Eras Tour Movie just like you would at the concert. Also, make sure to check out Taylor's next album release, 1989 (Taylor's Version), which comes out on October 27.
Story continues below advertisement