Mixed reactions regarding the April Fools' edition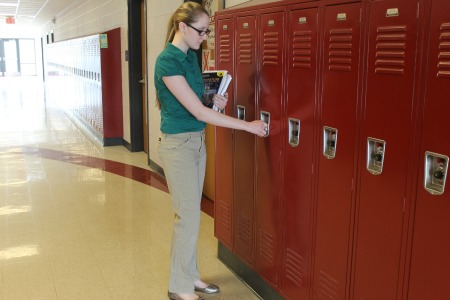 Students were shocked, horrified, and bewildered on April 1, 2015. The staff of the Trojan Messenger made an online edition of an April Fools news cycle.
Teacher Mrs. Amy Scott claimed, "I liked how people responded to them; they thought they were real. It was hilarious!"
"It was pure genius," commented Mrs. Yeatts.
Many of the articles had fake quotes from Loof Lirpa and also included fake thoughts from Tunstall staff and students.
"It scared me to death. I was like 'I didn't say that!'" said Mrs. Barbara Brown.
Outlandish stories included teacher Mr. David Thaxton moving to Harvard and the combining of the two rival high schools Dan River and Tunstall, but the most intriguing story to the readers was the announcement of a dress code for all Tunstall students.
Although one of the shortest articles, the dress code change article had the most backlash of all the stories. With two parents calling the office to ask if the story was real, it was clear that the staff of Trojan Messenger had some people fooled.
Junior Meghan Blair claimed, "It was believable because of the new principal."
The article was so affective; it brought some to tears and others to rage.
"I said I was going to drop out," commented junior Darvey Wells.
While filling some with anger, the article also brought many to tears.
Savannah Dalton, junior, said "I showed my sister and she got really mad! She said she was going to come to the school and go crazy."
Upcoming 8th graders and freshmen were terrified that they would have to trade in their fashionable clothes for bland Dickies brand khakis, fanny packs, and collared shirts for the 2015-2016 school year.
Another article that grasped readers was that Mr. Thaxton would be moving to teach at the Ivy League college of Harvard. While shocking many, the story also brought the wrath of students who refused to allow Thaxton to leave. Multiple students confronted Thaxton about him leaving Tunstall.
Davis Eanes, freshmen, said "Thaxton can't leave. I told him if he left, Algebra and math would be awful."
Many students cringed when they read the article that the two arch enemy schools Tunstall and Dan River would be merging together over the summer. Although the story had many fooled, there were those that could see through the fake paper.
Freshman Cutler Crider knew it was a joke from the moment he read the article. He immediately began to post on social media how ridiculous the idea was.
The April Fools' Day edition of the paper was full of varied reactions including social media blowups that have had Tunstall students, staff, and the community-at-large talking.