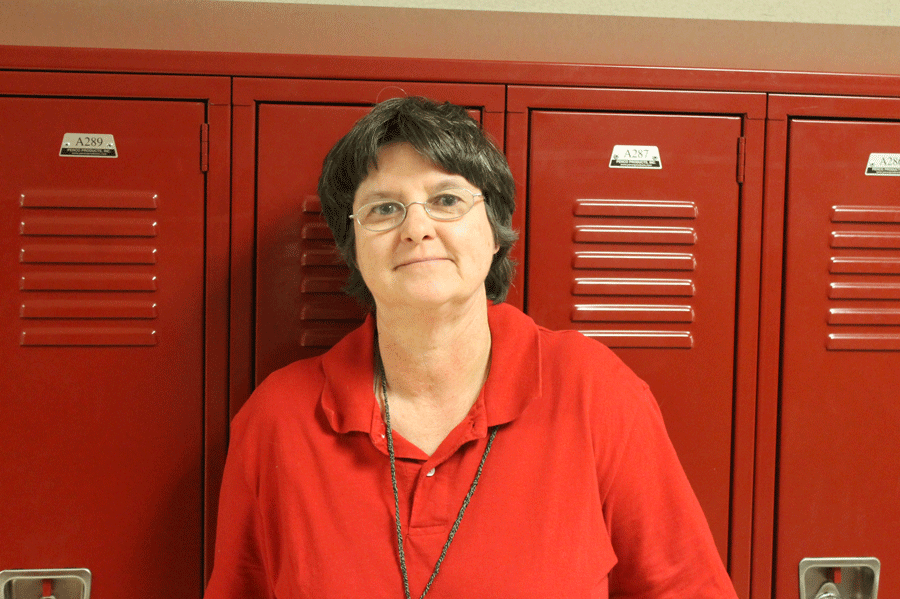 Mrs. Lorrie Moore
Mrs. Lorrie Moore is a new Special Education Teacher Aide that works with support classes and relieve ISS here at Tunstall.
Moore worked for three years in Mathews County as a teacher's assistant. She worked as a one-on-one special education teacher for a year. She has experience working with teens outside of the educational setting including helping coach baseball.
In June of 2015, Moore and her husband moved here from Winchester. "I decided to go back to work," states Moore.
"I like working with students, but I have to admit there is a lot of difference between elementary and high school students. The staff has been helpful and nice when I have questions," Moore commented.
Outside of work, Moore enjoys spending time with her family. She also loves watching and playing sports. Moore is married and has two grown sons.
Moore states her goals for her time at Tunstall are "to try to help the students to the best of my ability."