Tunstall wrestling advances to regionals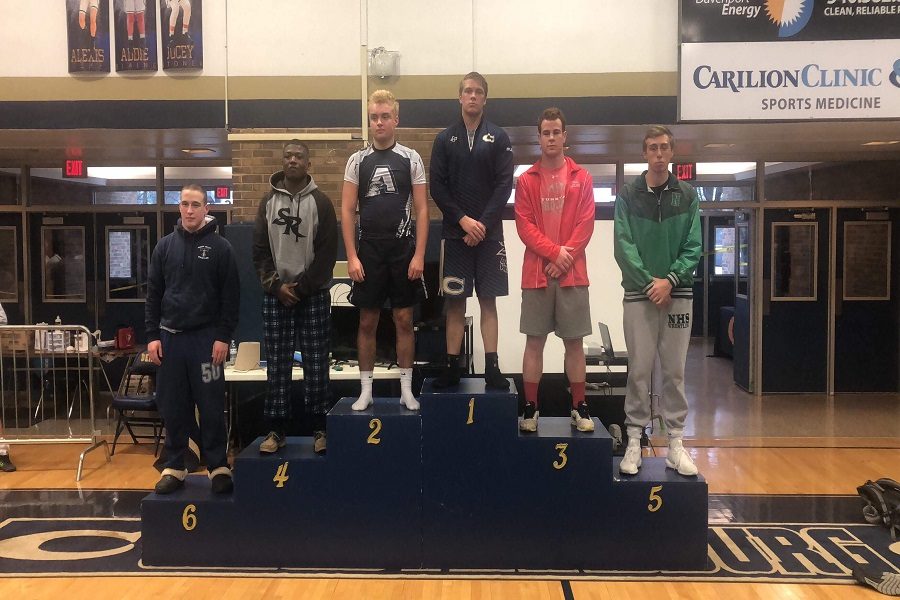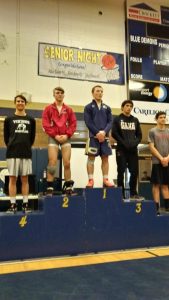 Update: Saturday, February 10th at 8pm
Dakota Wilson (2nd place) and Clay Hardy (3rd place) are moving on to the state competition in Portsmouth, VA. Three additional wrestlers made a strong showing at the regional level, but fell just short of advancing to state competition. Cade Devivi finished 5th, while Chandler Minter and Davis Eades both came in 6th.
Update: Friday, February 9th at 7pm
Dakota Wilson had a first period pin and has moved to semifinals.  The following wrestlers still having a chance to advance to the state competition: Jhalin Godwin, Chandler Minter, Jonathan Tyler, Cade DeVivi, Davis Eades, Clay Hardy, and Ryan Bartley.
On Friday, Feb. 9, the wrestling team will travel to Christiansburg to compete in regionals for a two day event. They will leave here at 9 a.m. to travel over an hour to get to their destination. The tournament starts at 1 p.m. and they will be competing with 11 other schools around Virginia.
Tunstall placed 3rd overall in the district competition and had several students place first, second, third, and fourth individually.
For first place in their weight class, Tunstall had three juniors advance to regionals: Dakota Wilson, Clay Hardy, and Chandler Minter.
Davis Eades was the only one to finish second in his weight class.
Third place finishers were two freshmen, Jhalin Godwin and Jonathan Tyler, and one junior Grayson Hardy who will not be attending regionals.
Finally, fourth place finishers were also two freshman Andrew Farrar and Derek Dallas, along with junior Ryan Bartley.
All members are proud of being able to advance to the next round to wrestle their hardest. "The best part of making it this far is being able to experience wrestling people you normally wouldn't during the season," Wilson said. Dakota has made it to regionals all three years he has participated in wrestling.
Although making it this far there are things the team needs to work on to make the rest of the postseason and ongoing seasons a success. When asking Bartley what the team should be working on he said, "getting stronger, we know the moves we just need more strength to execute them."
Team members talk about the respect that they have for each other off and on the the mat, which has played a big roll in how successful they have been so far this season.
About the Writer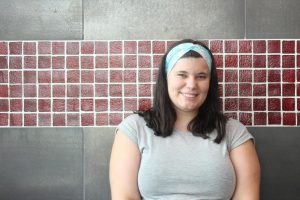 Amanda Field, Photography and Sports Editor
Amanda Field is a third-year reporter for the Trojan Messenger and somehow made it to her senior year. She also loves working at Journeys and selling socks...