Trojans suffer loss to Wildcats
Thursday night lights replaced Friday night lights on March 11. The Tunstall Trojans held their first home game of the "fall" sports season. While they did have the band and cheerleaders cheering them on, they didn't have the roaring crowd or packed student section. The game was held at a limited capacity with only 250 spectators and adhered to the social distancing guidelines, masks were worn throughout the entirety of the game.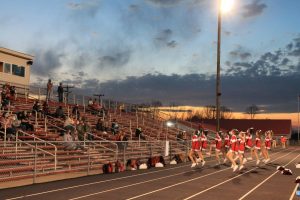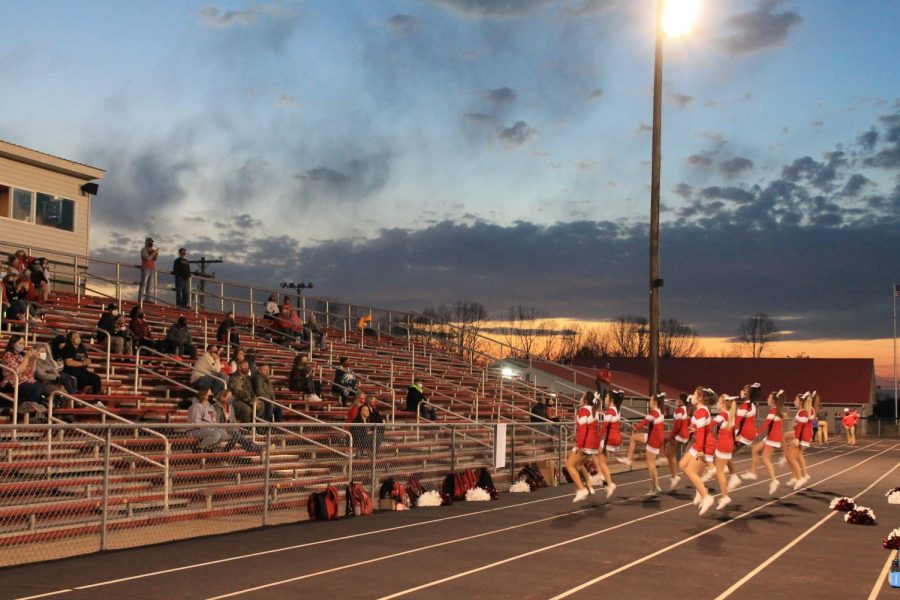 The Tunstall Trojan Football team suffered a loss of 7-48 against the Dan River Wildcats. Quarterback senior Dylan Burnett had the lone Tunstall touchdown adding a total of 26 rushing yards. Senior Benjamin Cifers added 47 yards rushing. Junior Damani Hairston had 3 receptions gaining 40 yards.
On the defensive side of the ball, senior Derek Dallas contributed 3 tackles including 2 tackles for a loss of yardage.
The team consists of freshmen: Jamarcus Brown, Bricen Pool, Ryan Yancey, and Grant Saunders, sophomores: Evan Burnett, Xavion Jamies, and Trey Collins, juniors: Jeremiah Davis, Damani Hairston, Gage Turner, Cai're Gibson, Jonathan Adams, Noah Dickens, and seniors: Ben Cifers, Dylan Burnett, Jhalin Godwin, Cade DeVivi, Colin Moore, Aaron Giles, Mario Rodriguez, Derek Dallas, Holden Cassada, and Thomas Bray.  
Although the team is only playing other PCS county schools, the team and coaches are grateful for the opportunity to have a season at all.
"I am happy we are playing. I'd rather play the district teams, but getting a chance to play is all we ask for," said Coach Randy Hunsicker. 
Many senior players believed that they wouldn't even get a season due to COVID. 
Senior Holden Cassada said, "I think they handled it [allowing the team to play] well, they gave us a season when they didn't have to."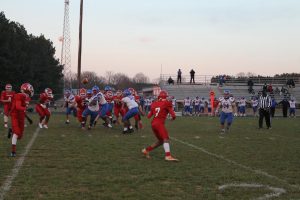 Even with restrictions, the team remains optimistic "I hope we can all stay together and grow together," said junior Damani Hairston.
Despite losing to Dan River, the football team remains positive and is looking forward to the rest of the season. "I feel good about the rest of the season. I feel like we need still need to do some work, but we'll be good," said sophomore Trey Collins. 
The Trojans take on the Gretna Hawks on Senior Night (March 19) at 6:00 PM.